Automated Retargeting ads for eCommerce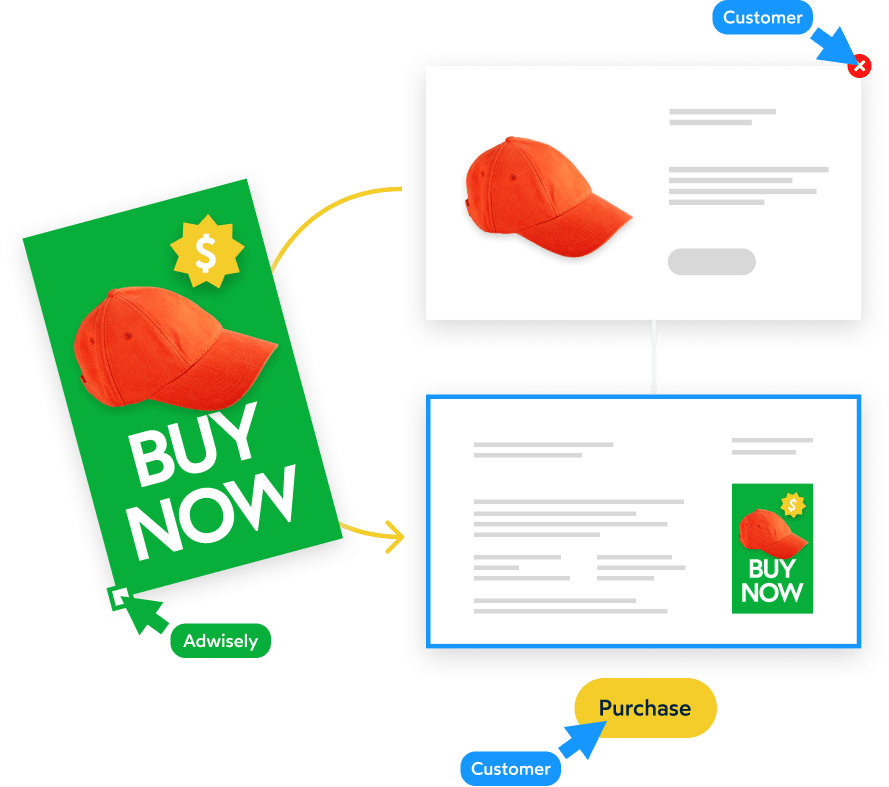 run retargeting ads more quickly and efficiently than any agency would
remind people about the products they viewed on your store and boost sales by up to 200%
convince the indecisive shoppers with 600% return on ad spend
recover abandoned carts even after the iOS14 update
Start Retargeting now
Retargeting platforms
Adwisely lets you run a variety of Retargeting ads for your Shopify, WooCommerce, or BigCommerce store on Facebook, Instagram, Google and Youtube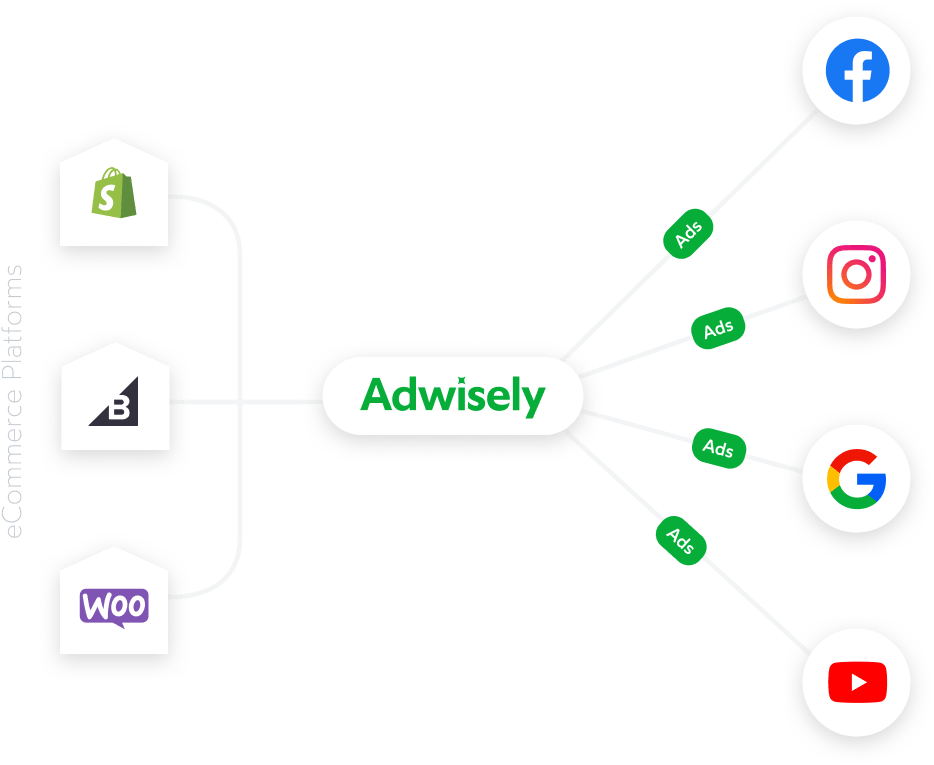 6 in 10 online brands see significant raise in conversions once they start retargeting
How Retargeting works
Adwisely does all the ad setup for you—we add all your products to a Product Catalog, create Retargeting ads and show them to people who left your store without buying anything. These people click on ads, come back to your store and make a purchase.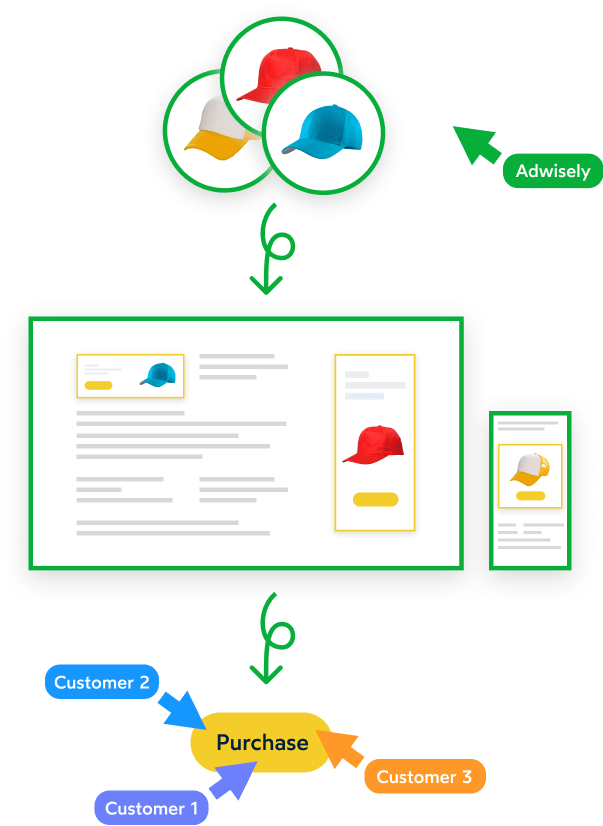 With Standard Retargeting on Facebook, you can re-engage your store visitors

Enhanced Cart Recovery will let you reach cart abandoners on Facebook & Instagram

Retargeting on Google will find your future customers on hundreds of websites, including Gmail and YouTube
Retargeting VS Prospecting: what's the difference? Retargeting
Audience: people who viewed your products and/or added them to cart, but left without buying anything
Expected result: Purchase
Average ROAS: 6x and higher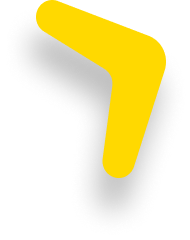 Prospecting
Audience: people who have never been to your store, but are interested in the products you are offering
Expected result: Visit to your website
Average ROAS: 4x and higher
FAQ
At what point do I need Retargeting advertising?
What is Google Ads Retargeting?
What is the best Retargeting platform?
How many Retargeting campaigns can I run at the same time?
Does Adwisely use my Retargeting Pixel?
Adwisely helps you sell more with other tactics, too