All topics
Success Story: More sales and 1600% ROAS for a clothing and accessories store
Adwisely makes online advertising easy and efficient. What's more important, however, is that it lets online stores save time and grow their sales by fully automating Facebook, Instagram, Messenger, and Google ads for them. We are proud to have helped thousands of online businesses and would like to share some of their stories.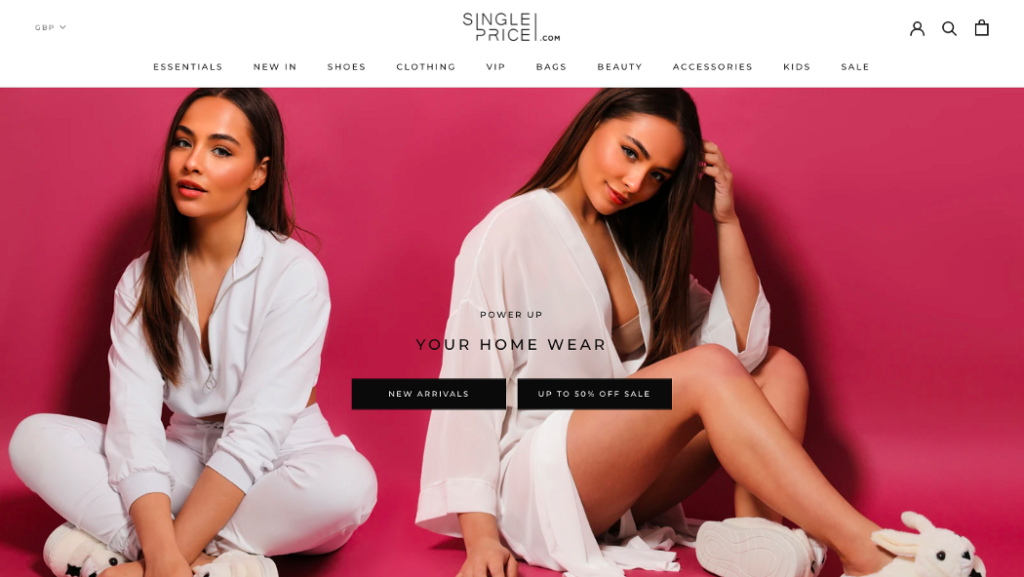 SinglePrice

SinglePrice is a global online clothing & accessories store based in London, UK. It helps people all over the world discover the best clothes, accessories, and beauty products — all of the high quality and at an affordable price. Recently, SinglePrice extended their product range to include essential items like food and hygiene products, thus allowing for more comfortable, one-stop shopping for all the things their customers might need.
The problem
SinglePrice offers over 5000 awesome products and often introduces new items to their product range. Many online store visitors got distracted of needed additional time to think about the purchase, so they walked away without purchasing anything upon their first visit. To re-engage these window shoppers and turn them into customers, SinglePrice needed a solution that would both automate the retargeting ad creation and make sure that their very diverse product catalog is updated on a daily basis.
Adwisely isn't just a blog—we're a team of experts who can run efficient ads for your online store
Level up your ads
The solution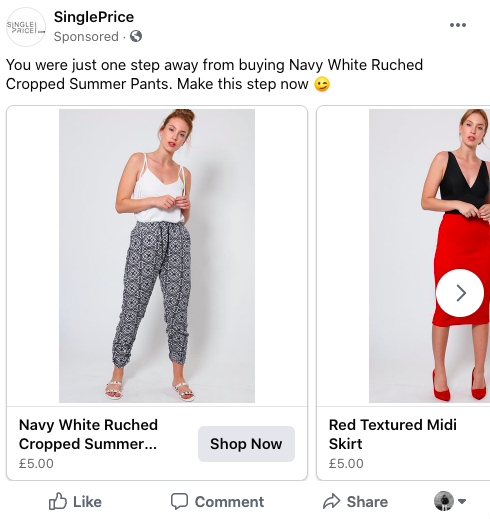 To make their Retargeting ads even more relevant, SinglePrice added a dynamic tag to the ad text. It automatically gets replaced with the name of the product that appears in the ad
SinglePrice installed Adwisely and started a Retargeting campaign in 2018. The campaign setup took less than an hour because all the time-consuming processes like Product Catalog creation were automatically done by the app behind the scenes. SinglePrice team just had to review the daily budget and at text settings before they submitted their first ad for approval.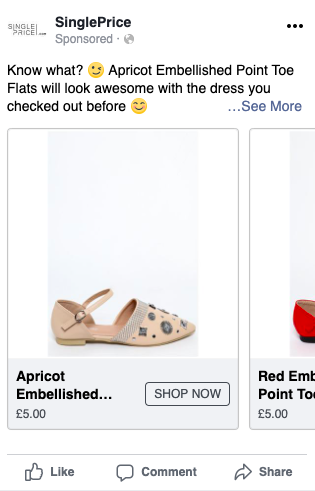 Adwisely also helped SinglePrice run Cross-Sell ads with products that are complementary to the ones they already bought
An extensive selection of products is a great advantage. To make full use of it, Adwisely helped SinglePrice launch Cross-Sell ads. This tactic is aimed at existing customers and shows them ads that go well together with the products they have already purchased. Cross-Sell ads help ensure customer loyalty and grow sales with the help of people who already love your brand.
The results
A global store needs a global advertising approach. With Adwisely, SinglePrice managed to reach ~1 million highly interested people all over the world. All ad tactics offered by the app were highly effective — the average ROAS (return on ad spend) remains at a staggering 1693%.
The ads got great response from the store customers, too — they generated more than 22k user reactions and 1500+ shares. This suggests that the ads weren't just of high quality, but were also very relevant to those who saw them.
Your turn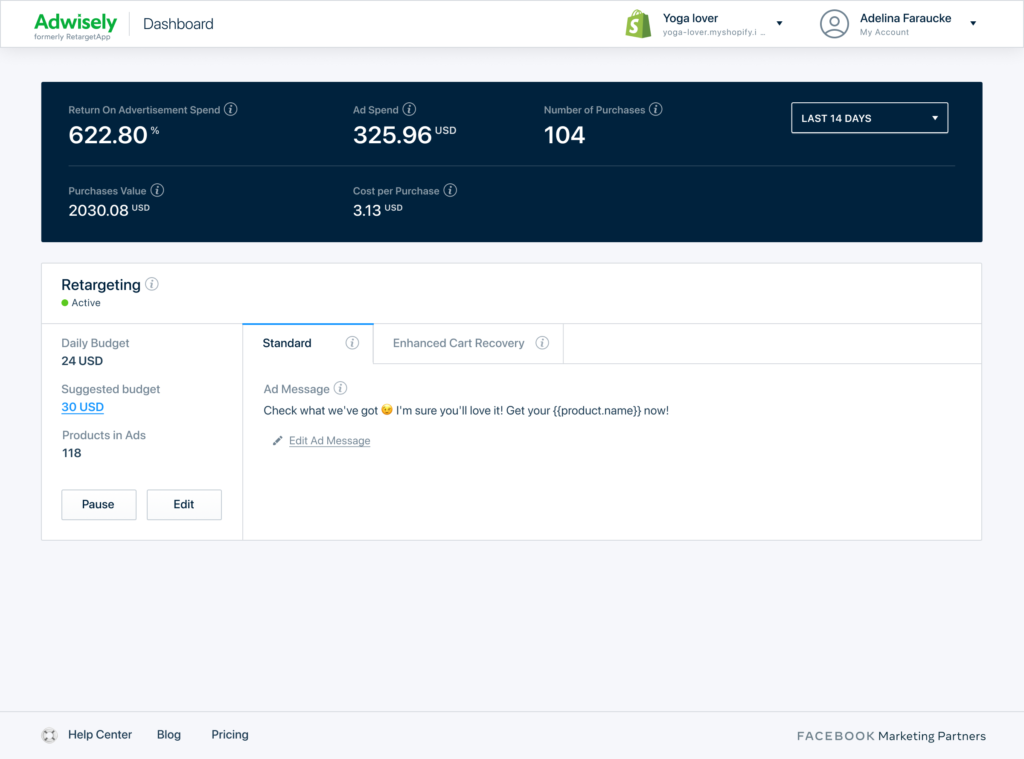 If you would like to run efficient automated Facebook ads and boost sales for your Shopify or BigCommerce store, you should try Adwisely. The installation and setup process won't take you more than 10 minutes — you will only need to set the daily budget and review the ad text, the app will do the rest for you. To let you make sure if Adwisely is right for you, we offer a 14-day free trial 💚