All topics
South African fashion store drives revenue with 1,139% ROAS ads on Facebook, Instagram, and Google
The Perfect Touch has teamed up with a personal Ad Manager from Adwisely to make their marketing effective across the most popular ad platforms.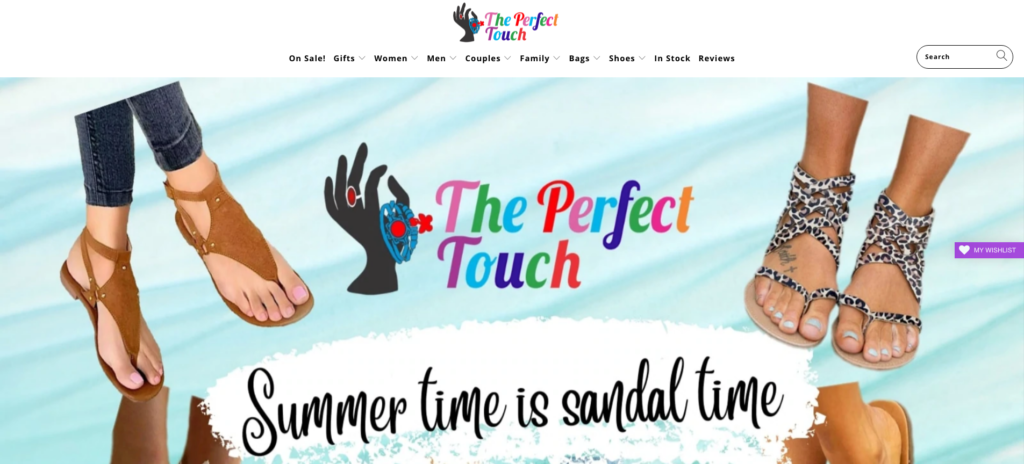 The Perfect Touch

The Perfect Touch is a fashion business run by a mother and daughter from South Africa. The store offers clothes, bags, shoes, and accessories for women and men. Also, couples and families can find matching accessories and outfits in this web store.
This Perfect Touch opened back in 2014 with the mission to offer their customers fashionable, high-quality outfits at an affordable price. Because of reasonable pricing and their approach to quality and customer service, The Perfect Touch has won thousands of hearts: over 198,000 people follow their page on Facebook and over 7,000 on Instagram.
The customers' love for the store has also manifested itself in a 5-star rating based on whopping 997 reviews.
Challenge
The Perfect Touch knew that every store visitor is precious, and the store had to keep engaging them after they left without placing an order.
Also, the business needed to grow its customer base to scale up. That is why the owners had to find a way to let the potentially interested people know that the store had a lot of great things to offer.
Finally, the owners of The Perfect Touch felt like their marketing lacked a more diversified approach and some experiments. They wanted to innovate their marketing activities and make the most out of their advertising budget – possibly, with the help of an expert.
Adwisely isn't just a blog—we're a team of experts who can run efficient ads for your online store
Level up your ads
Solution
The Perfect Touch partnered with Adwisely to achieve their ambitious goals.
Retargeting
To address the issue with the visitors leaving empty-handed, the Perfect Touch set up Retargeting campaigns on Facebook and Instagram. These ads are displayed to people who viewed a product or added it to the cart but left without completing checkout.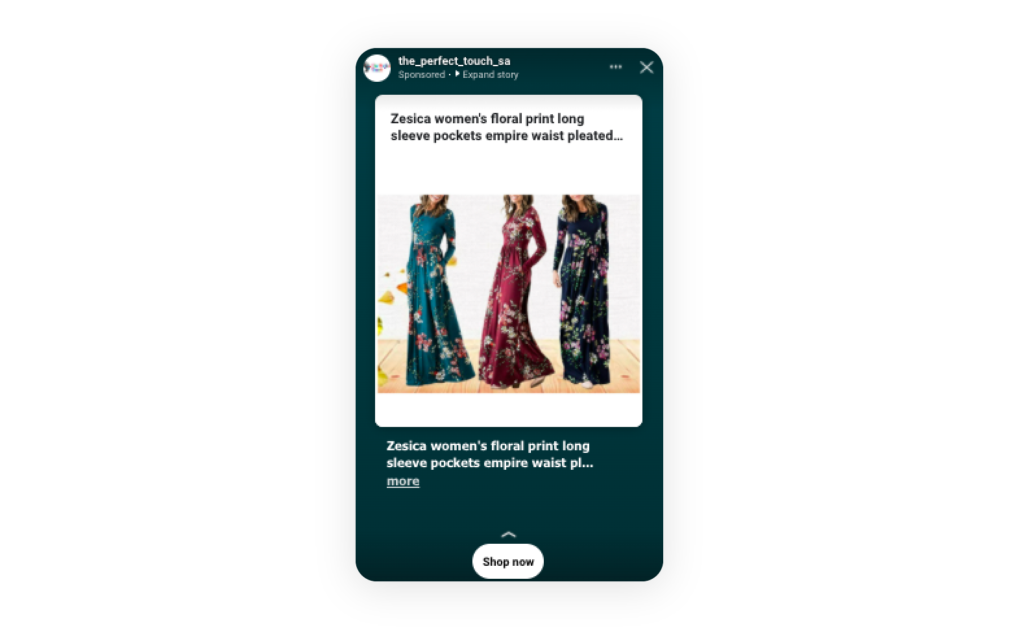 Prospecting
To grow their customer base, The Perfect Touch used Adwisely to create and run Prospecting campaigns on Facebook and Instagram. Prospecting (a.k.a. Customer Acquisition) ads are shown to people who have never visited Perfect Touch before, but share the interests with the store's current customers. Also, they target those who have already visited online stores with products similar to those available in Perfect Touch.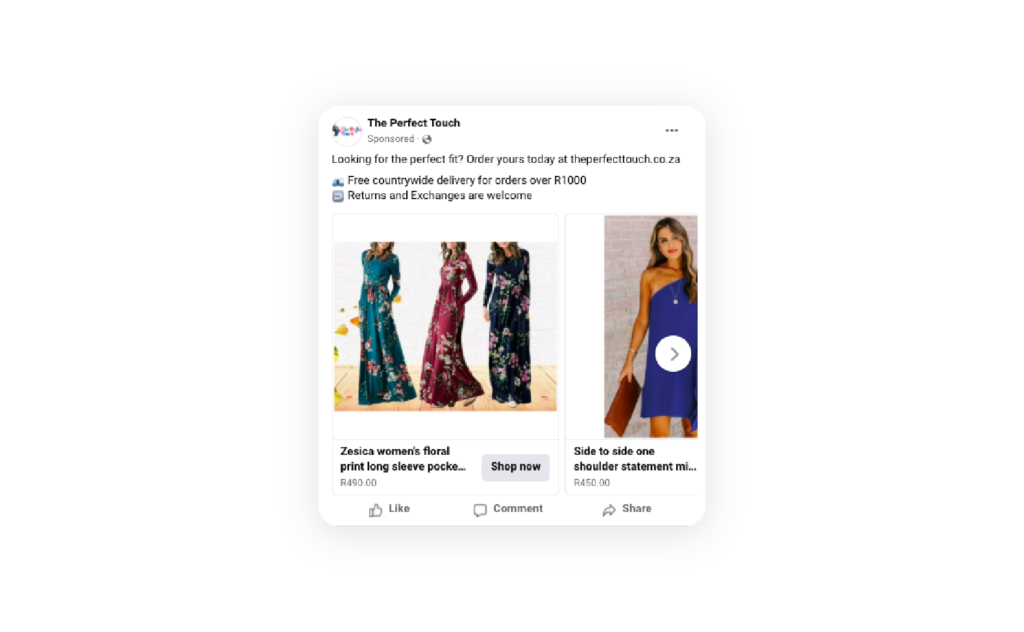 Google Ads
The Perfect Touch was willing to extend their ads beyond Facebook and Instagram. That is why the owners decided to set up Google Smart Shopping Campaign with Adwisely. This campaign automatically optimizes bidding and ad placements to display ads across Google Surfaces for the best conversion value.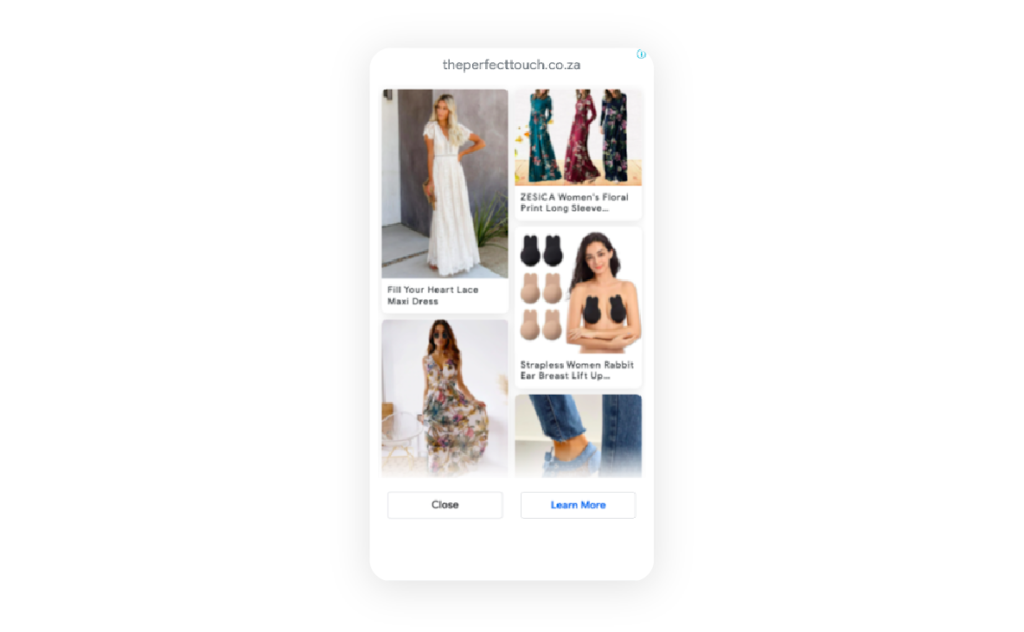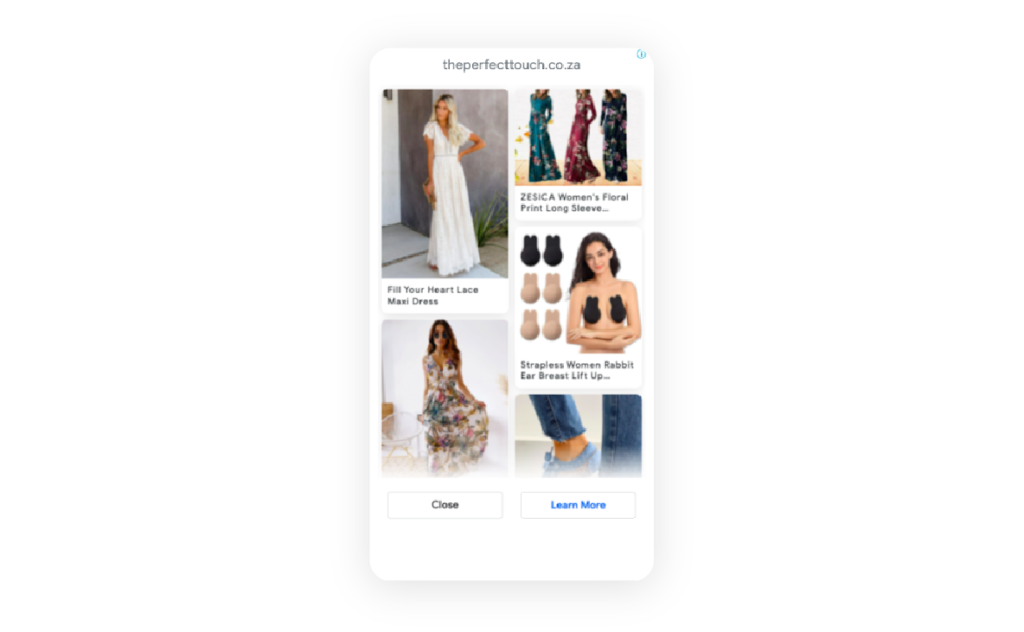 Personal Ad Manager
The Perfect Touch partnered with a personal Ad Manager from Adwisely for more guidance. Now, the business owners receive full support with their campaigns across two world's largest advertising platforms. Also, the personal Ad Manager helps with creating custom ads to boost performance.
Results
Adwisely has been consistently helping The Perfect Touch to get a high return on ad spend for all their campaigns. The average ROAS amounts to 1,139%:
1,157% for Retargeting
1,005% Prospecting
1,256% for Google Ads
Adwisely-powered ads have helped the business get revenue of $105,791 within 6 months. The store has received 1,834 orders with a cost per purchase of $5.89.
Your Turn
Are you ready to boost sales for your Shopify, WooCommerce, or BigCommerce store? Automate Facebook and Google ads with Adwisely. Install the app and create your ad campaign in under 10 minutes  — set the daily budget and review the ad text. The app will do the rest.
Begin your 14-day free trial to make sure that Adwisely is right for you.