All topics
Australian health and wellness store adopts 3 high-performing tactics to build a customer base and increase sales
Melbourne-based store teams up with a dedicated Ad manager to run effective Retargeting, Prospecting, and Special Offer ads – all proudly powered by Adwisely.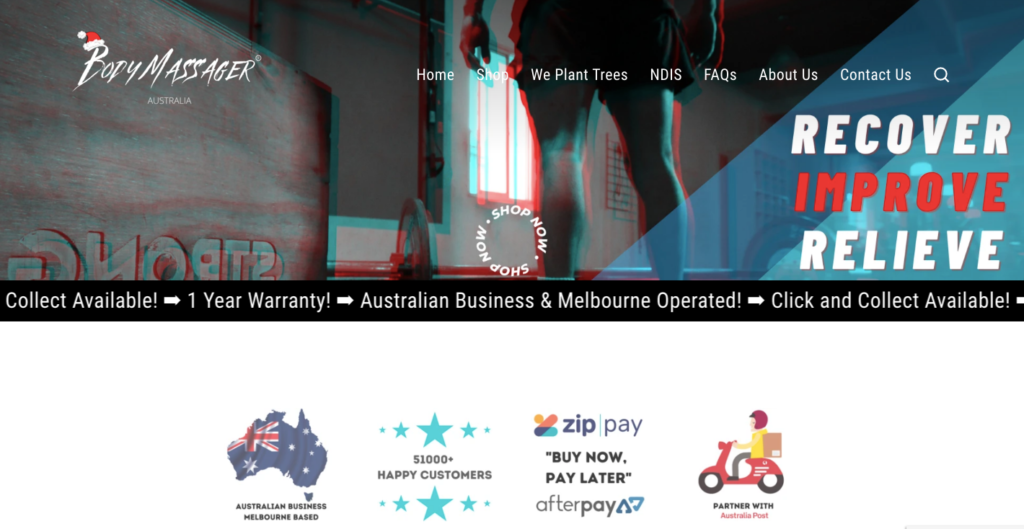 Body Massager

Body Massager is a Melbourne-based store that offers first-class products to fitness lovers and well-being enthusiasts. The store sees its purpose in helping people find their motivation and enjoy life. Here, shoppers can find body massagers, orthopedic pillows, fitness equipment, beauty and aromatherapy products, etc.
The way the store managers Türkay Acar and Raissa Regina Gemin run the business resonates with people from different countries. Because of their commitment to providing top-quality products and best-in-class service, the store became a top seller of massage guns in Australia and New Zealand in only a couple of years. The store has earned a 5-star rating based on 1, 835 reviews.
Challenges
As a new player on the market — the store was launched only in 2019 — Body Massager aimed to grow its customer base and enhance retention.
First, the business needed to promote its products to new relevant audiences. However, it couldn't invest large budgets in costly brand awareness campaigns. Instead, it needed to show sales-driving ads at an affordable cost to new people.
Also, Body Massager couldn't lose the store visitors after investing marketing budget and effort in bringing them to the store. The business needed to encourage people who recently viewed the products to purchase.
Türkay and Raissa had to handle a lot of store-related tasks, so they didn't always have enough time to make ad creatives, test new ad tactics, etc. They needed a person to help them devise and implement an effective marketing strategy. However, the newly established business couldn't afford an in-house marketing manager or an advertising agency.


Adwisely isn't just a blog—we're a team of experts who can run efficient ads for your online store
Level up your ads
Solution
Prospecting ads
To grow a large and loyal customer base, Body Massager started running Prospecting ads powered by Adwisely. These ads targeted people that had common interests with their existing customers. Also, the ads were shown to those who have already interacted with businesses similar to Body Massager.
Adwisely delivered Prospecting ads on Facebook and Instagram. In their ad text, Body Massager offered both 30% off and free shipping for orders worth over $100.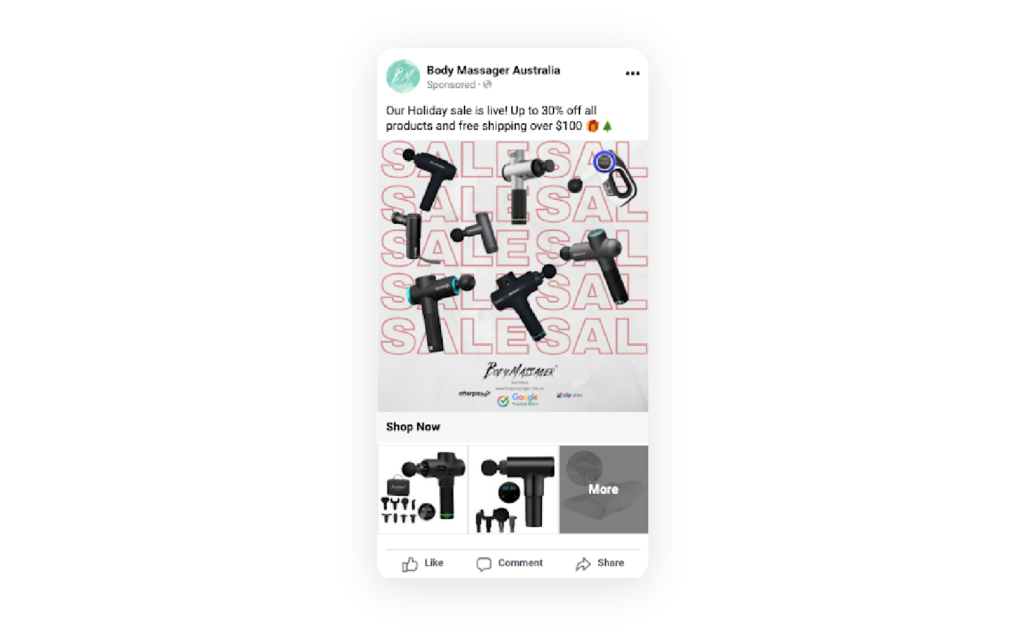 Retargeting ads
Body Massager ran Retargeting campaigns to bring interested people back to the web store and motivate them to order. The campaign featured a carousel with previously viewed products and relevant items.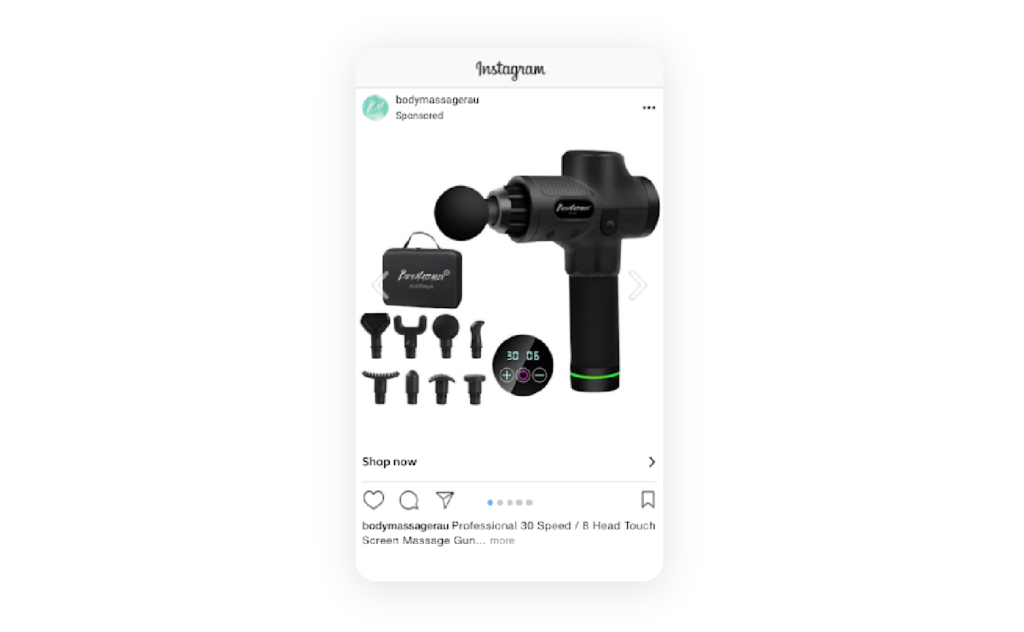 Special Offer ads
When Body Massager was running their early holiday sale in November, they unleashed the full power of Retargeting with the Special Offer campaign by Adwisely. This campaign helps maximize the revenue by holding a short-term promo around such significant dates as Singles' Day, Black Friday, Cyber Monday, and Christmas.
Body Massager Special Offer ads retargeted users that added a product to cart within the previous 180 days and/or viewed a product in the web store within 30 days.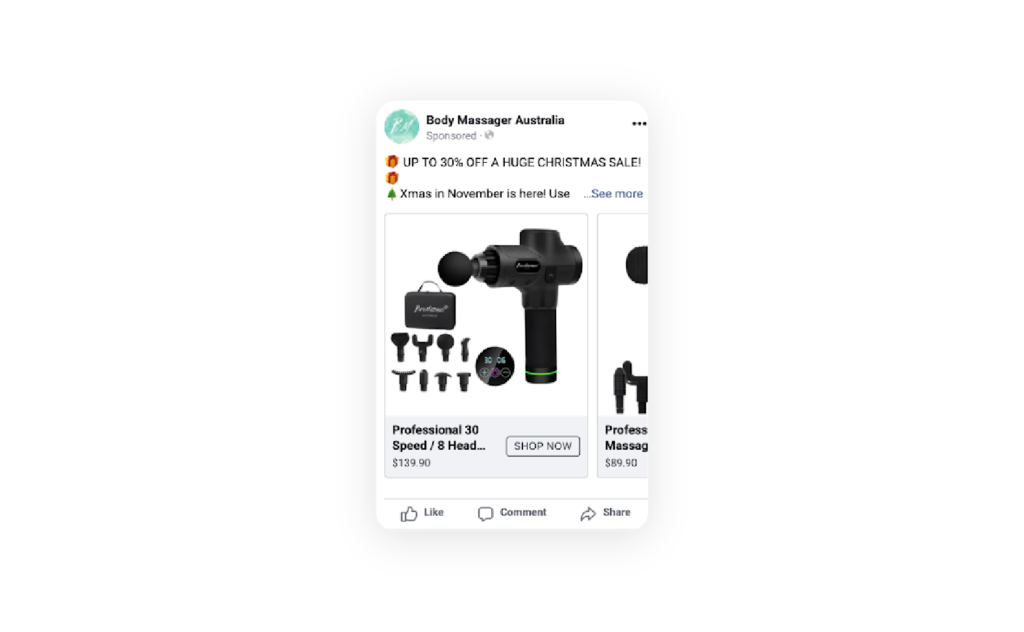 Dedicated ads manager
Adwisely assigned a free Dedicated Ads Manager to Body Massager. Together, they worked closely to help the store get the most out of its digital advertisement. The manager offered the store managers marketing strategies adapted to their business needs. Also, she has been creating custom ad sets using the creatives provided by the store.
Results
All the hard work invested by the shop and their Dedicated ads manager has paid off. Within only the last 6 months, Body Massage has reached 563% of return on ad spend for Retargeting ads and 303% for Special Offer ads. Even the Prospecting ads that don't immediately lead to sales have been consistently reaching over 240% ROAS.
Within this time, ads powered by Adwisely brought Body Massager 2,353 orders worth $201,627. The average cost per purchase is under $18.
Your Turn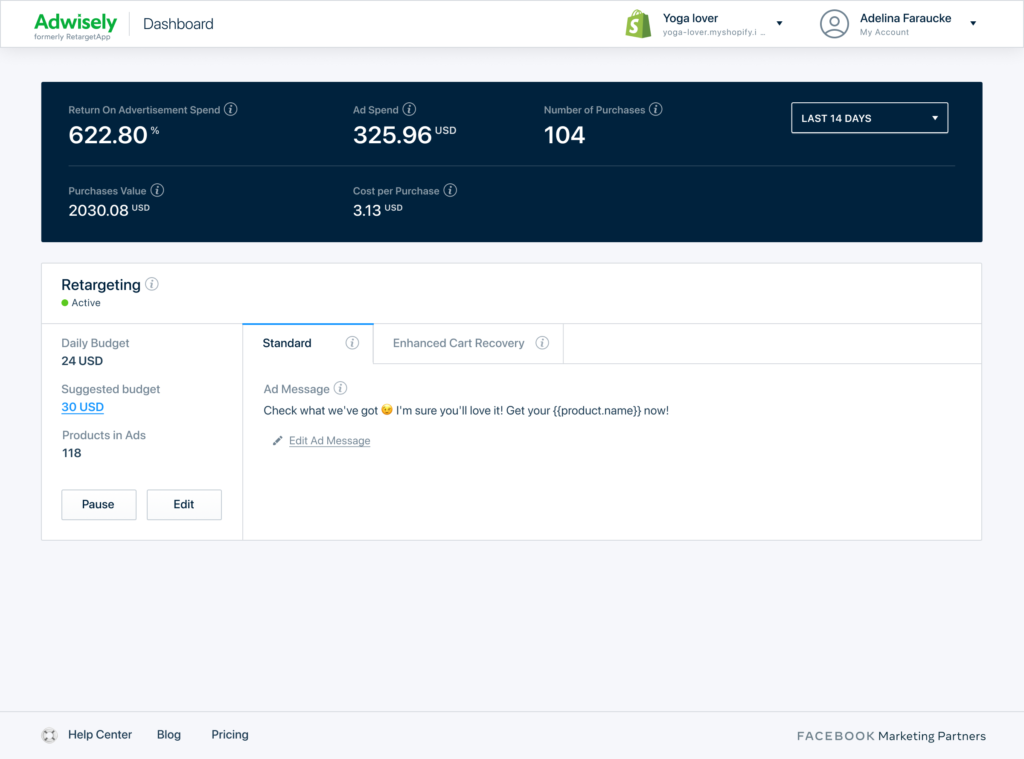 Are you ready to boost sales for your Shopify, WooCommerce, or BigCommerce store? Automate Facebook and Google ads with Adwisely. Install the app and create your ad campaign in under 10 minutes  — set the daily budget and review the ad text. The app will do the rest.
Begin your 14-day free trial to make sure that Adwisely is right for you.