All topics
Home textile store hits over $350,000 in sales with Adwisely-powered ads
An online store from the US employs a complete set of Adwisely-powered ads and works with a dedicated Ad manager to increase sales and bring the cost per purchase down.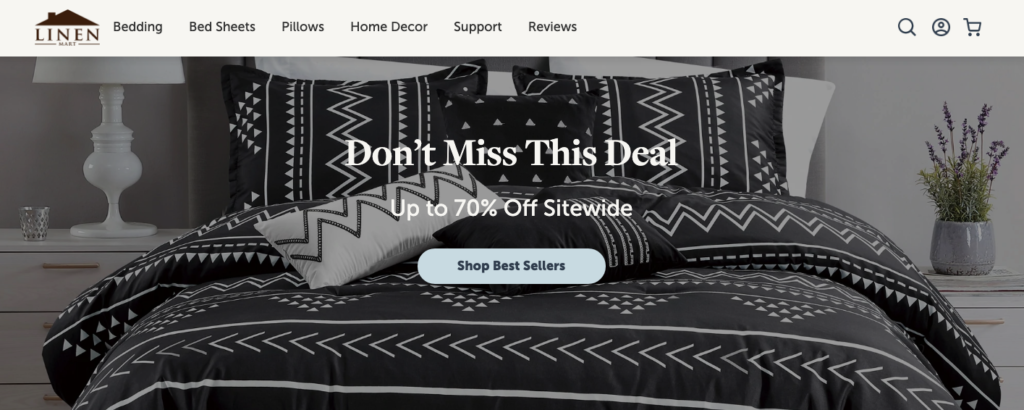 Linen Mart

Linen Mart is a family-owned online business from Dallas, USA. The store sells modern bedding, bedsheets, pillows, and more. Although the store is based in the US, customers from all over the world order products from it. Linen Mart's main objective is to make every customer 100% satisfied — that is why the store offers a 30-day money-back guarantee.
The business has been operating since 2015 and has built a massive army of followers. 88,870 people follow the store on Facebook and 22,600 do so on Instagram. Also, the store has got a 4.82 rating based on 9,311 reviews.
Challenges
Samer Aref, an experienced eCommerce entrepreneur, saw that the store needed larger exposure to grow the number of customers. Also, Linen Mart web store had many daily visitors, however, only a fracture of those made a purchase. The store needed to reengage these people to motivate them to place an order.
Running an eCommerce store requires a lot of work. To save time and improve ad performance, Samer wanted to delegate the ad management, so he was looking for a reliable marketing assistant.
Adwisely isn't just a blog—we're a team of experts who can run efficient ads for your online store
Level up your ads
Solutions
Prospecting ads
Linen Mart started growing their sales by reaching out to new potential customers using Prospecting ads. These ads target both people who share interests with the store's existing customers and those who have interacted with businesses similar to Linen Mart.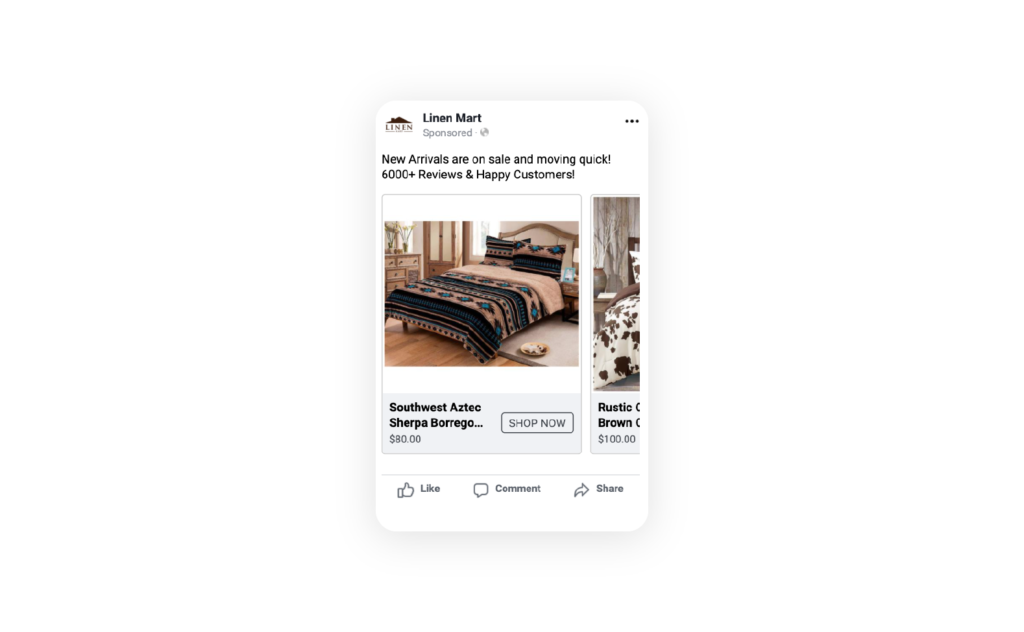 Retargeting ads
Linen Mart also reengages the store visitors that have left empty-handed with Retargeting ads. The ads show the visitors the products they viewed and/or added to cart alongside similar items. The ads are displayed for 14 days or until the purchase is made.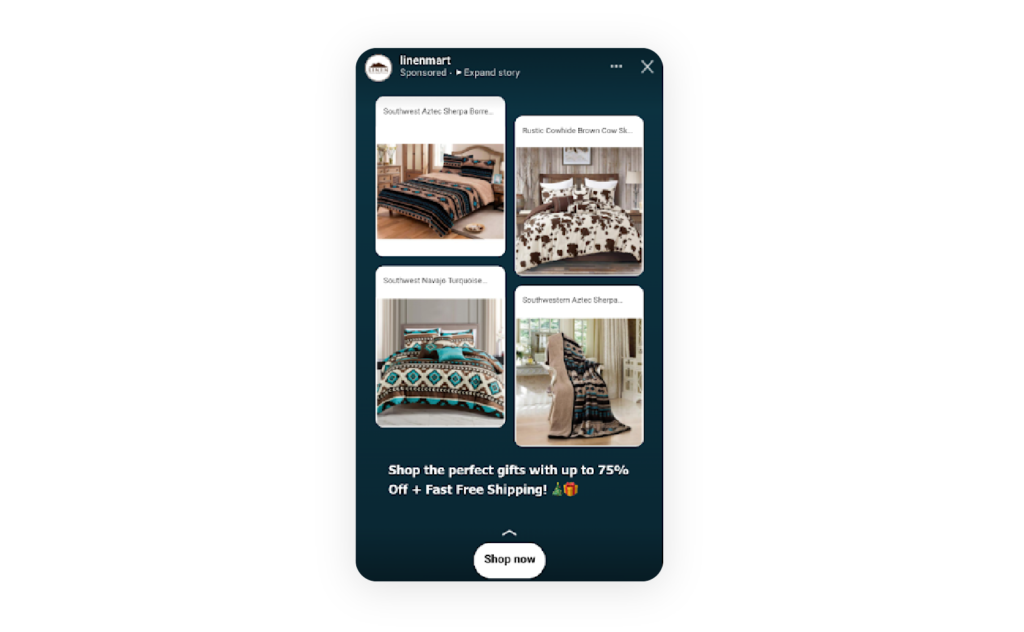 Special Offer ads
As a part of a short-term promo, Linen Mart ran Special Offer campaign by Adwisely to retarget an even larger audience. This ad campaign is perfect for "special day" ads / flash sale ads such as Black Friday and Cyber Monday, Single's Day, Christmas Sale, etc.
The store used this campaign to promote their Christmas sale, where they offered customers up to 75% off. The ads targeted store visitors that added a product to cart within the previous 180 days and/or viewed products on the website within 30 days.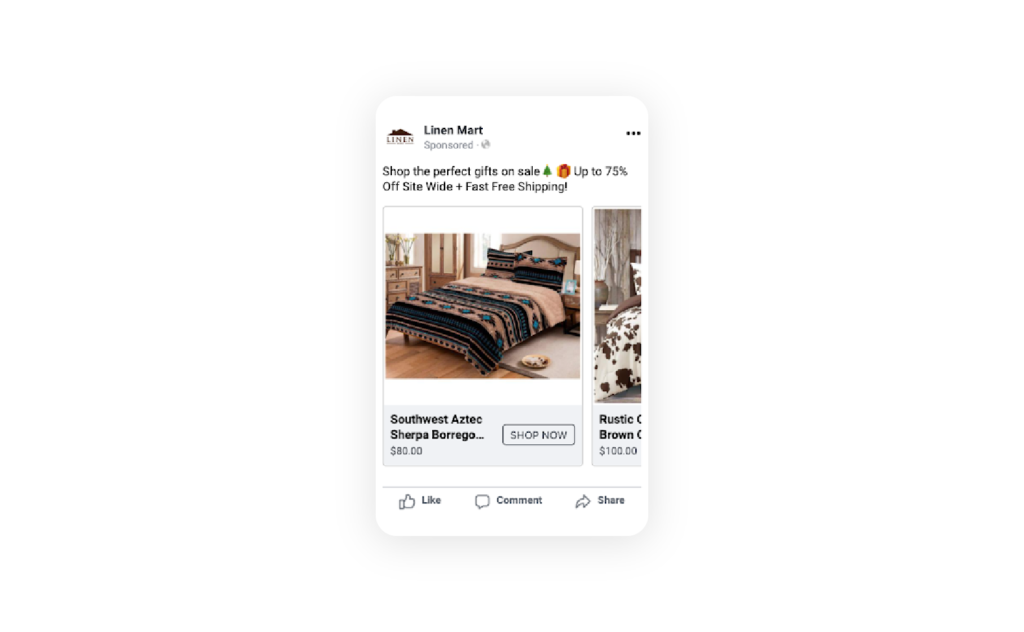 Dedicated Ad manager
Finally, Samer teamed up with the dedicated Ad Manager from Adwisely to enhance marketing campaigns and get more sales. The manager was in charge of setting up custom campaigns and monitored ad spending to see if the ad performance could be optimized.
Also, the store owner aimed to decrease the cost per purchase to $30 for Retargeting campaigns – and the Adwisely manager helped find the ways to do so.
Results
Within the past half a year, Adwisely-powered ads brought Linen Mart an average ROAS of 321% for Retargeting ads.
During this time, Adwisely-powered ads have helped the business sell more than $350,000 worth of products — that's nearly 3,500 orders from ads.
Also, with the dedicated ads manager, Samer decreased the cost per purchase (CPP) for Retargeting ads. The CPP dropped from $72 to $34 in less than two weeks of ad optimization.
Your Turn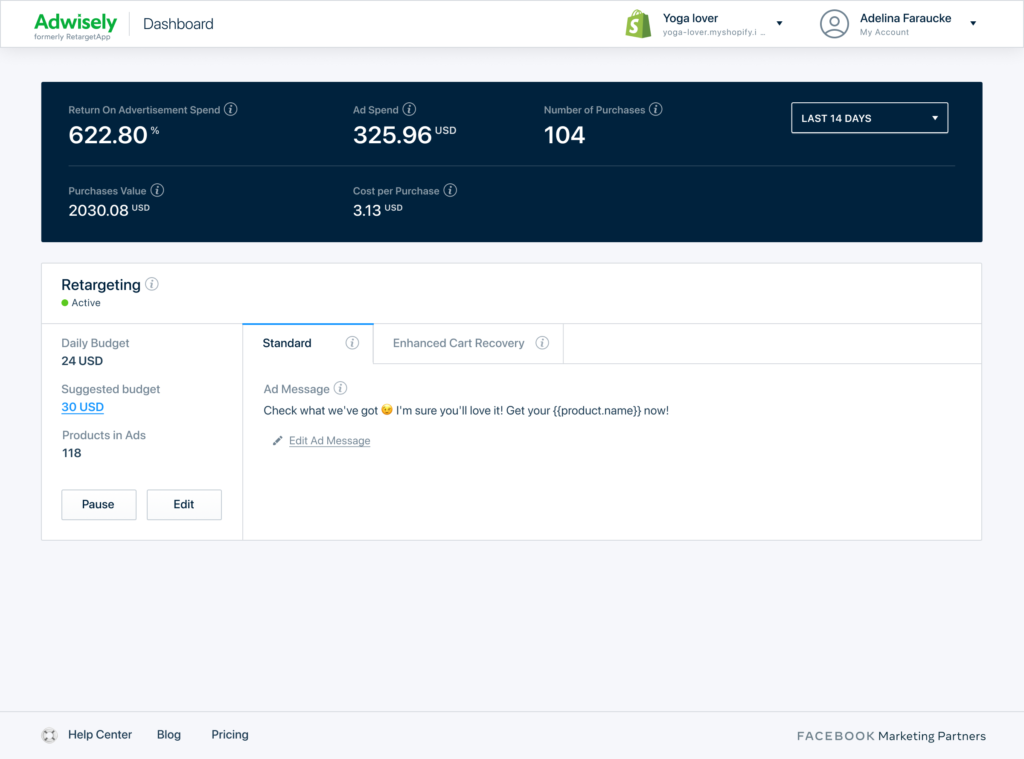 Are you ready to boost sales for your Shopify, WooCommerce, or BigCommerce store? Automate Facebook and Google ads with Adwisely. Install the app and create your ad campaign in under 10 minutes  — set the daily budget and review the ad text. The app will do the rest.
Begin your 14-day free trial to make sure that Adwisely is right for you.