All topics
Detroit Couture democratizes fashion with high-ROAS ads by Adwisely
Detroit Couture has increased revenue and got high ROAS by running automated Retargeting and Prospecting campaigns on Facebook with Adwisely.

Detroit Couture

Detroit Couture is a US-based online store that offers reasonably priced designer clothing and empowers women to be their own fashion icons. The store features premium looks for a variety of occasions: from comfortable clothes for wearing at home to party outfits and dresses for gala balls. Detroit Couture doesn't discriminate against size and offers a great range of looks for everyone.
JuneRachele, the owner of Detroit Couture store, says that it is for "…the leader of the pack, the last one standing, in the front row, and always on the list." The business has gathered over 13, 000 on Facebook and over 9, 000 on Instagram.
Challenge
Detroit Couture had two major challenges to overcome. First, the store was visited by many people, but only a fraction of them made a purchase right away. Detroit Couture needed a straightforward and sustainable way to nudge the fashion lovers to buy the items they were previously checking out on the website.
Secondly, since the mission of Detroit Couture is to offer great looks at an affordable price to as many women as possible, the store needed to reach out to more potential customers. However, it was challenging to deliver ads to highly relevant audiences and stay at a reasonable level of advertising spend. Finding that balance would require a lot of time and trial and error, which was unsustainable for the business.
Adwisely isn't just a blog—we're a team of experts who can run efficient ads for your online store
Level up your ads
Solution
Retargeting
About a year ago, Detroit Couture decided to address the first challenge with the help of Adwisely. The store started running Retargeting ads to reengage the store visitors. The ads feature the outfits that fashion enthusiasts have checked before. To help potential buyers make the decision, the ads also displayed similar items that could interest the shoppers.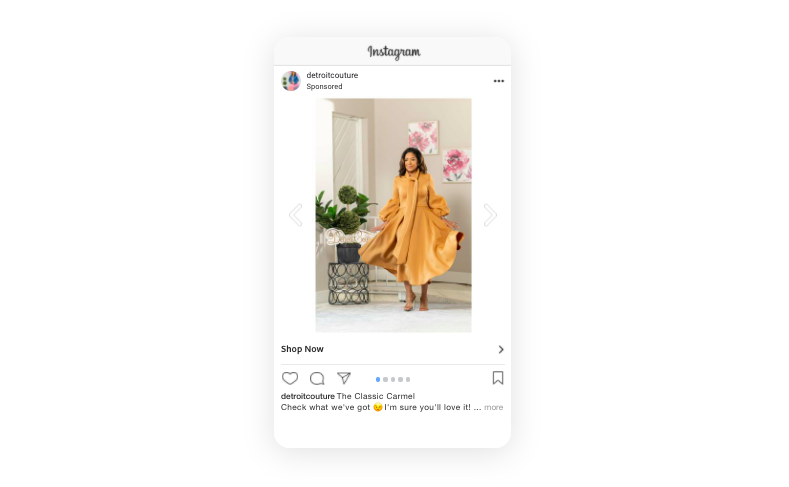 Prospecting
Seeing a steady increase in ROAS and the number of sales after half a year of running Retargeting campaigns, JuneRachele decided to try the Prospecting ads, too. These campaigns target a broad audience of people that don't know about Detroit Couture yet, but are interested in fashion. The ads are delivered to people who were looking for designer clothing and visited similar online stores.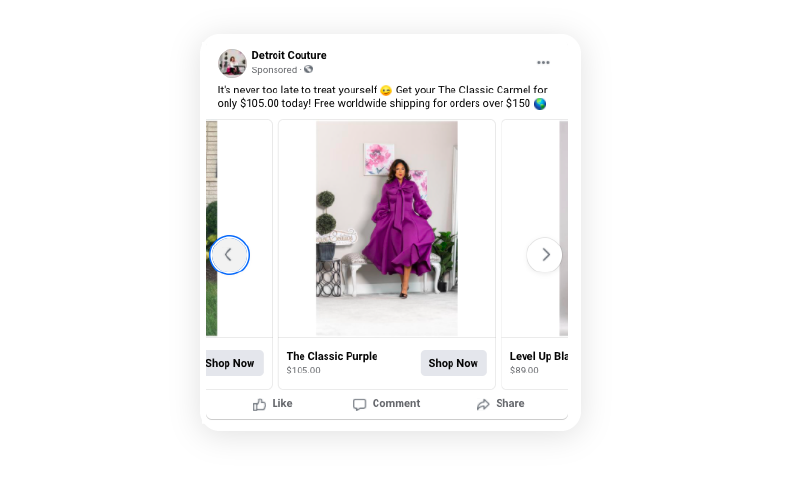 Results
Retargeting ads powered by Adwisely, bring great returns — the current ROAS is at 418%. Prospecting ads (ROAS 138%) helped raise additional brand awareness and added more people to the Retargeting audience. Within a year, the ads powered by Adwisely have helped the store generate over $42 000 in sales.
Your turn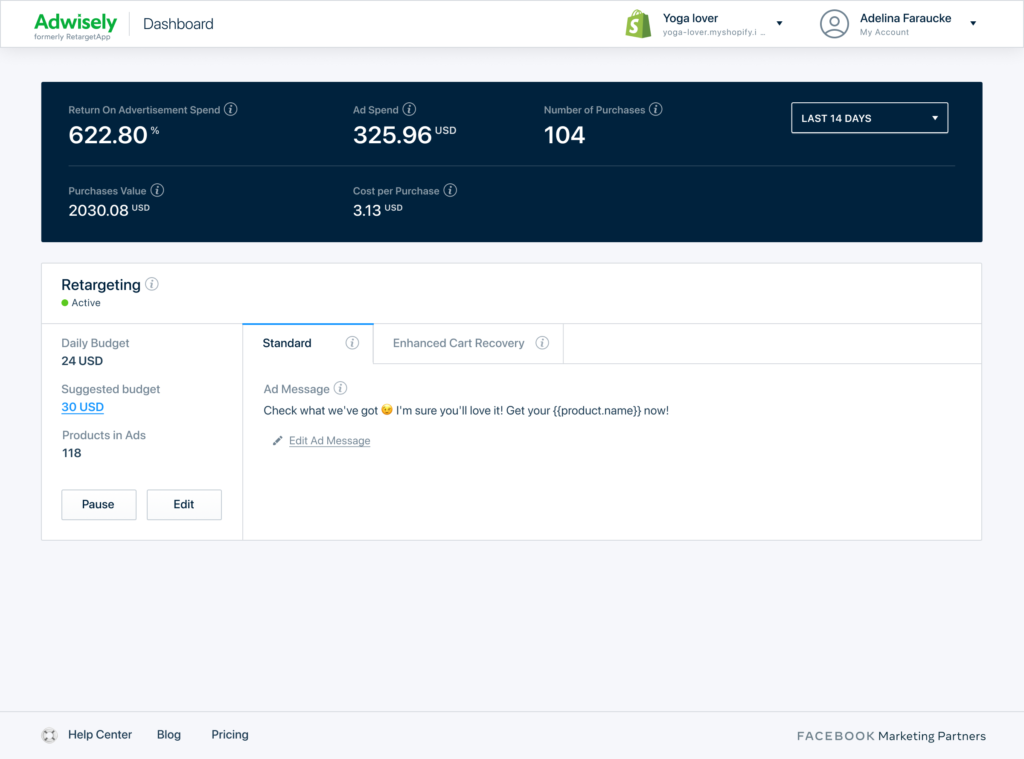 Are you ready to boost sales for your Shopify, WooCommerce, or BigCommerce store? Automate Facebook and Google ads with Adwisely. Install the app and create your ad campaign in under 10 minutes  — set the daily budget and review the ad text. The app will do the rest.
Begin your 14-day free trial to make sure that Adwisely is right for you.