All topics
Success Story: Clothing & footwear store uses Adwisely to the max and gets high ROAS across the board
Adwisely makes online advertising easy and efficient. What's more important, however, is that it lets online stores save time and grow their sales – especially during the holiday season – by fully automating online ads on Facebook, Instagram, Messenger, and Google ads for them. We are proud to have helped thousands of online businesses and would like to share some of their stories.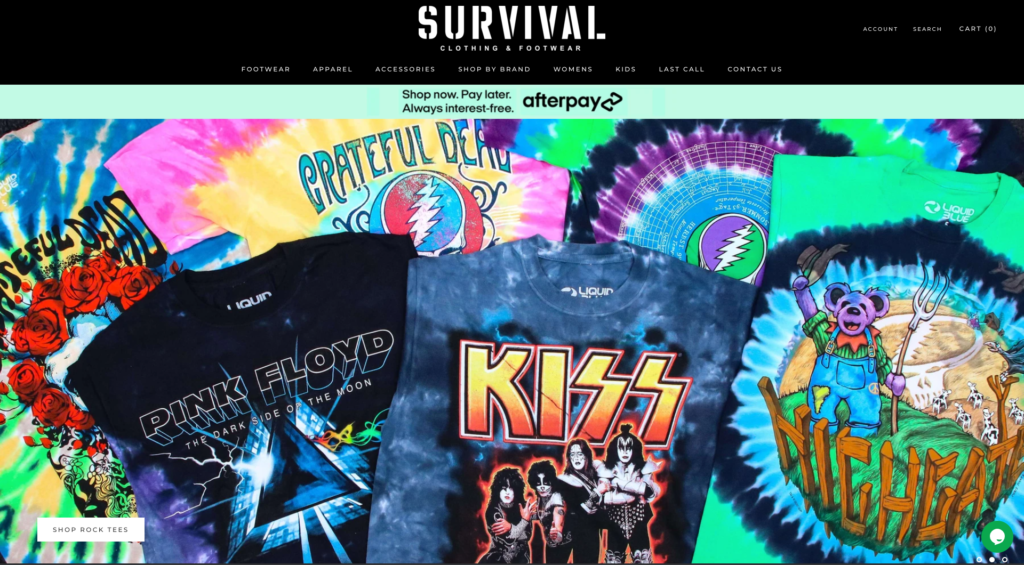 Survival Miami

Founded in 2016 by Greg Morales and Manny Garcia, Survival Miami is an online store with an overwhelming range of urban & streetwear clothes for adults and kids. This online store powered by Shopify offers customers footwear, clothing, and accessories from over 80 renowned brands. Located in Florida, the business serves customers all over the world.
The owners have gathered large thriving communities of fashionistas on social media. The store's Instagram profile has 157, 000 followers, and their Facebook page Survival Clothing & Footwear has brought together over 45, 000 people. Social platforms are used to showcase the products and to let customers purchase directly on Facebook and Instagram shops.
Survival Miami had ambitious plans to increase its customer base with the help of marketing. The business needed a tool to automate various advertising campaigns without sacrificing performance. To achieve their goals, the store owners decided to use Adwisely.
Challenge
As Survival Miami was growing rapidly, they had three challenges to address:
The store was already running Retargeting campaigns with Adwisely to convert website visitors into customers. However, the business had to diversify ad creatives to add more variety to their marketing approach.
Survival Miami saw the need to target broader audiences to increase brand awareness and grow their customer base.
The store was running many marketing activities both with Adwisely and on their side. The challenge was to make sure all the campaigns were aligned and ensure that automated campaigns were performing to their full potential.
Adwisely isn't just a blog—we're a team of experts who can run efficient ads for your online store
Level up your ads
Solution
To help Survival Miami increase sales, Adwisely provided a dedicated personal advertising manager. Together with the store owners they went through the key business objectives and came up with the following tactics to achieve them:
Survival Miami used Collection Ads to improve their Retargeting. In their ad, the store kept the best performing message and used a GIF to showcase the product range on Facebook Mobile Newsfeed, Instagram Feed and Stories.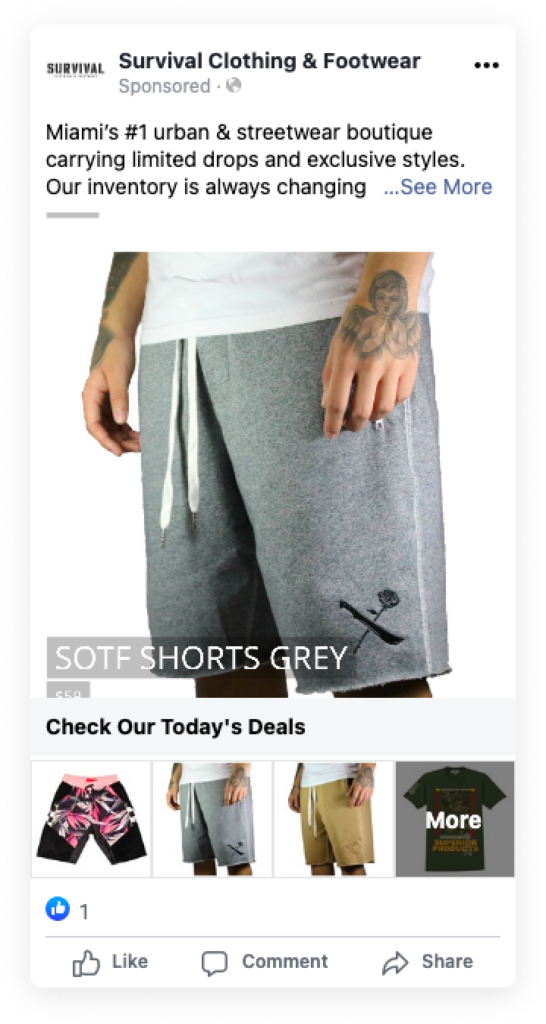 The store turned to the Prospecting tactic to target new people who were most likely to buy. Not only did this tactic boosted sales, but it also positively influenced Retargeting. Prospecting ad campaigns drove more people to the online store while Retargeting ads reengaged these website visitors later. The ad featured the carousel with 10 products to demonstrate what the website offered. It was delivered on Facebook desktop and mobile devices and on the Instagram app.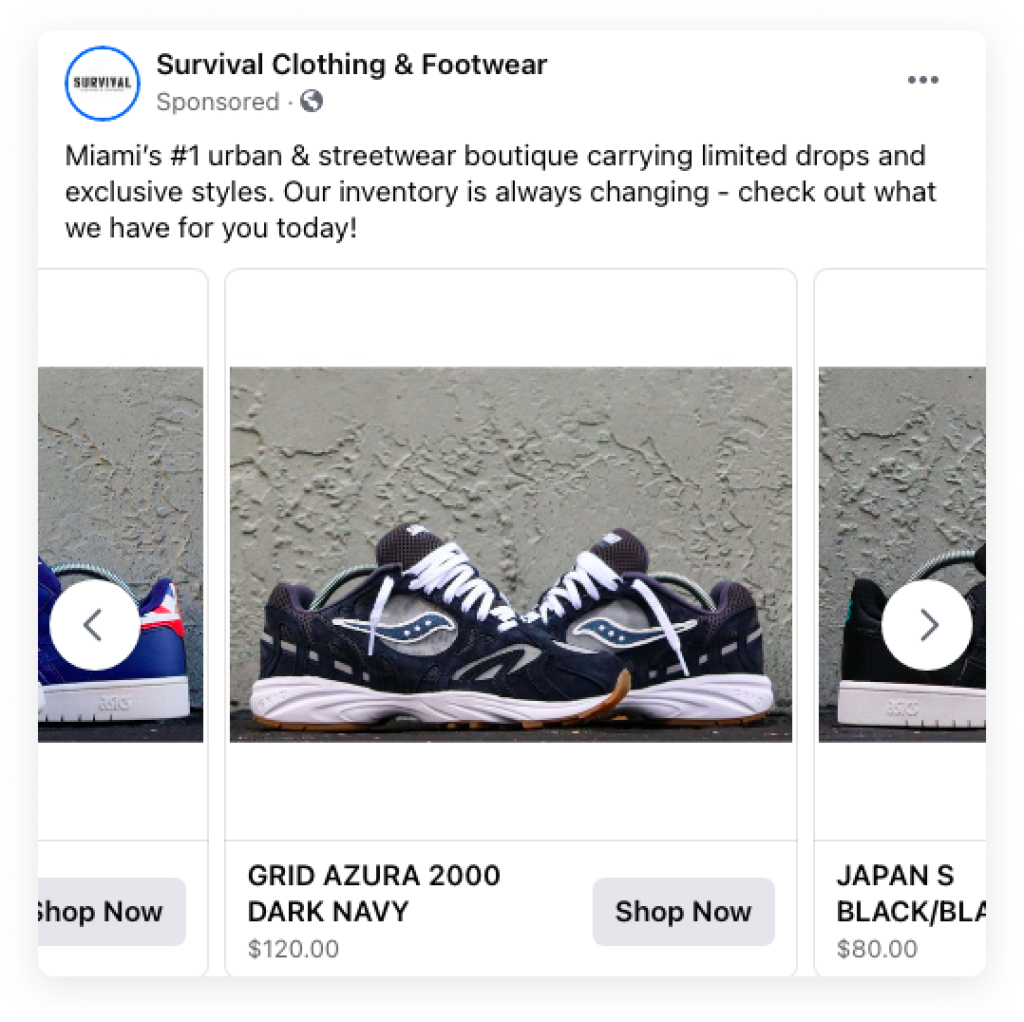 The business ran a Special Offer campaign for Black Friday and Cyber Monday. This ad targeted people who added the Survival Miami products to their ad cart within 180 days and/or viewed their product within 30 days.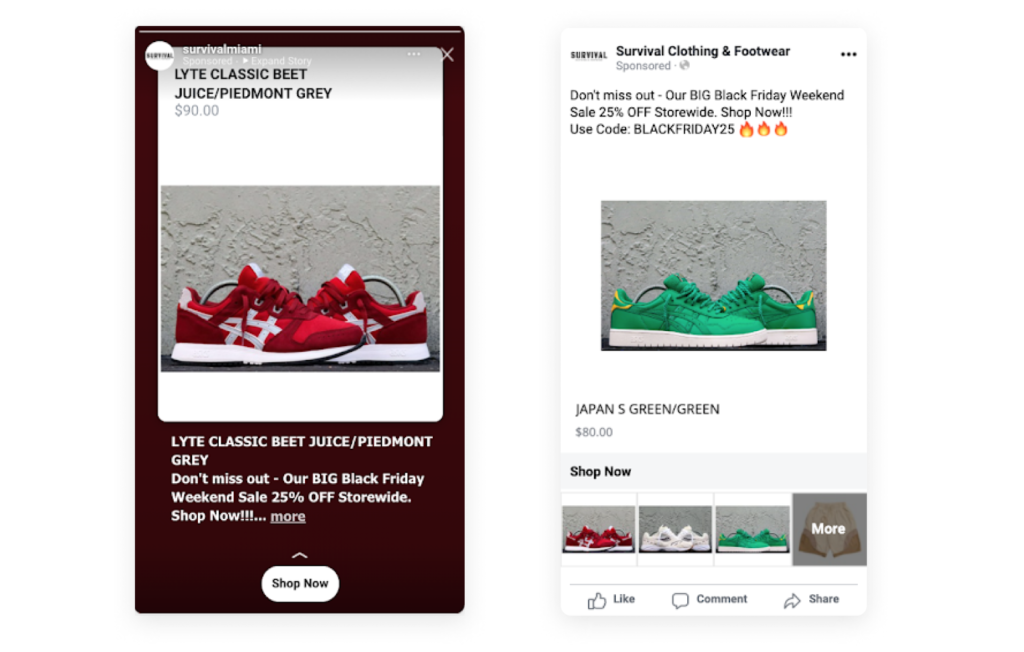 A dedicated advertising manager does not only help launch ads, but also tracks their performance, suggests how to optimize campaigns, and keeps Adwisely-powered ads in sync with other marketing activities. Any business that has spent over $1,000 on advertising with Adwisely can start working with an ad manager for no additional charge.
Results
These marketing efforts combined with the guidance of Adwisely advertising manager helped Survival Miami ensure great performance across the board. Recently, the average ROAS has been 626%: 648% for Retargeting and 602% for Prospecting. The ROAS of Special Offer campaign during Black Friday and Cyber Monday was 468%.
In the past month, Adwisely-powered ads have shown the following results:
Purchases: 1300+;
Average Cost per 1000 impressions: $10.56;
Cost per Click: $0.35
Average Cost per Purchase: $18.60.
Your turn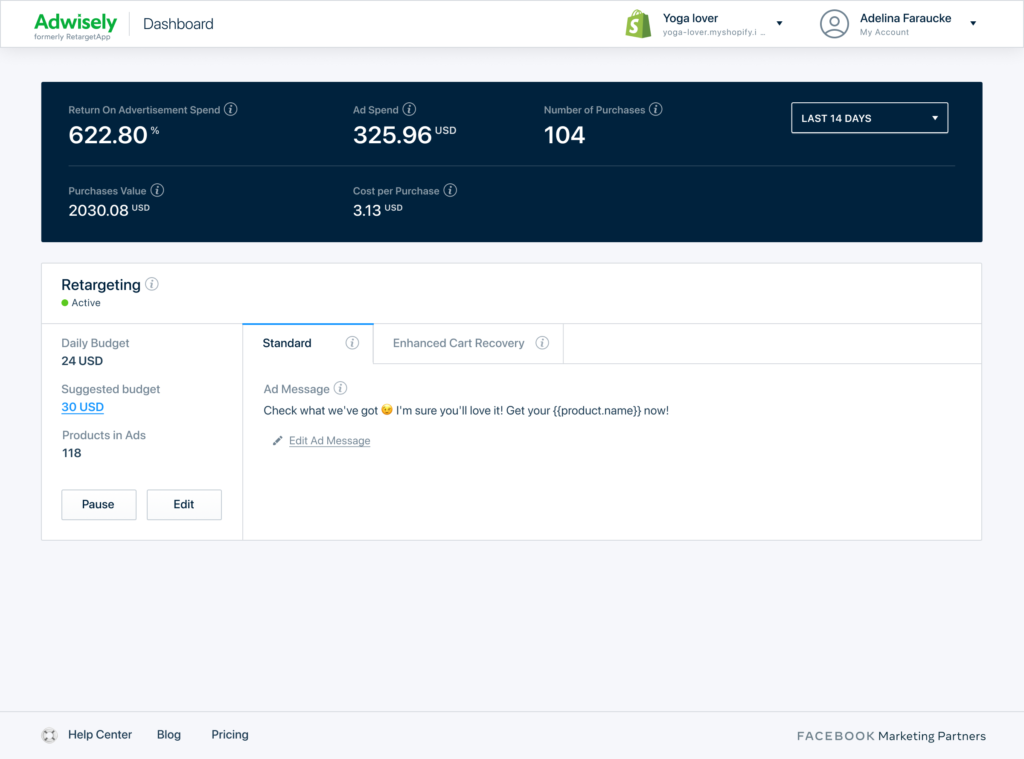 Are you ready to boost sales for your Shopify, WooCommerce, or BigCommerce store? Automate Facebook and Google ads with Adwisely. Install the app and create your ad campaign in under 10 minutes  — set the daily budget and review the ad text. The app will do the rest.
Begin your 14-day free trial to make sure that Adwisely is right for you.