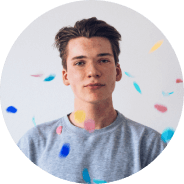 Mark E., whose store sells leather accessories, got Adwisely to sell more and picked an Advanced plan.
He started with a 14-day free trial, saw great results and stayed with the app.
In his 1st billing period his ad spend was $1,200. He stayed within the $1,999 limit, so he only paid $249 plan fee.
He saw that the ROAS was growing, so he decided to invest more in Adwisely ads. He paid the $249 plan fee and 10% of the ad spend above the $1,999 limit. His total fee was $349.10.
Your experience with Adwisely may be different, but it will definitely be great!