All topics
Success Story: Online fishing supplies store hits 2400% ROAS with Special Offer ads
Adwisely makes online advertising easy and efficient. What's more important, however, is that it lets online stores save time and grow their sales – especially during the holiday season – by fully automating online ads on Facebook, Instagram, Messenger, and Google ads for them. We are proud to have helped thousands of online businesses and would like to share some of their stories.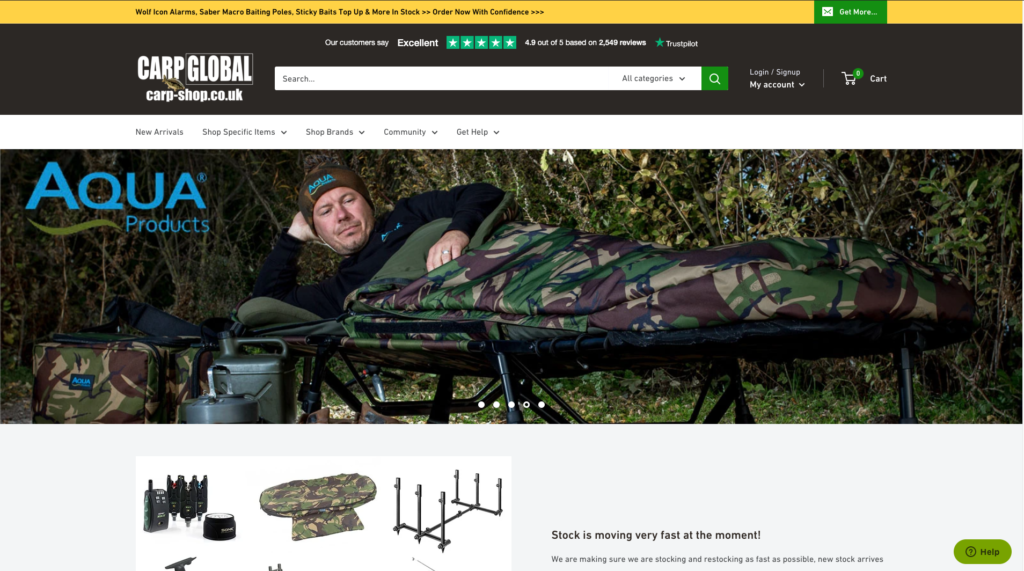 Carp Global

Back in 2017, it was Carp Fishing Tackle and Bait, a small business with the headquarters in its owner's 2-bedroom apartment. Today it is Carp Global, a successful online store for fishing supplies and a close-knit community of fishing enthusiasts. Not only does the business offer a rich variety of equipment, but also organizes events and competitions for fans of fishing. Carp Global strives to offer their community expert advice, top-quality products, and a friendly approach. Probably that's why the store has received an excellent rating — 4.9 out of 5 based on nearly 2,500 reviews.
Adwisely isn't just a blog—we're a team of experts who can run efficient ads for your online store
Level up your ads
Challenge
Carp Global had already been using Adwisely to run Retargeting ad campaigns to reengage the store visitors and Prospecting to reach out to relevant audiences, but they needed to get even larger exposure. To increase their brand awareness and make sure it results in sales, the store owners decided to run a giveaway. The task was to effectively promote it on Facebook and Instagram to attract new leads and get more sales.
Solution
Carp Global used Adwisely's Special Offer campaign to engage more people with their promo. This type of ad campaigns enables businesses to run a short-term promotion and deliver ads to many people who added a product within 180 days and/or viewed the product within 30 days.
Carp Global promoted their giveaway on Facebook and Instagram. They offered fishing enthusiasts a chance to enter a competition where they could win a prize every day in December. To stimulate purchases, the store offered a discount code upon registration. All Carp Global needed to create their Special Offer campaign with Adwisely was to provide the text for the ad, select ad placements, and set the daily budget. This is what the ad looked like: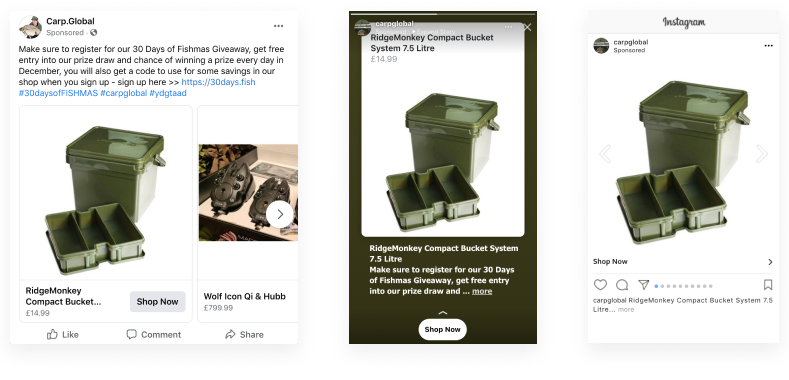 Results
Carp Global ads powered by Adwisely always showed great performance with ROAS of 1400% for retargeting and nearly 1300% for prospecting.
However, the new Special Offer campaign demonstrated even more stunning results. Despite the fact the ad was promoting a free giveaway, website purchase ROAS soared to more than 2400%. The average cost of purchase was less than $3.50 — almost twice lower than in the other campaigns.
Your turn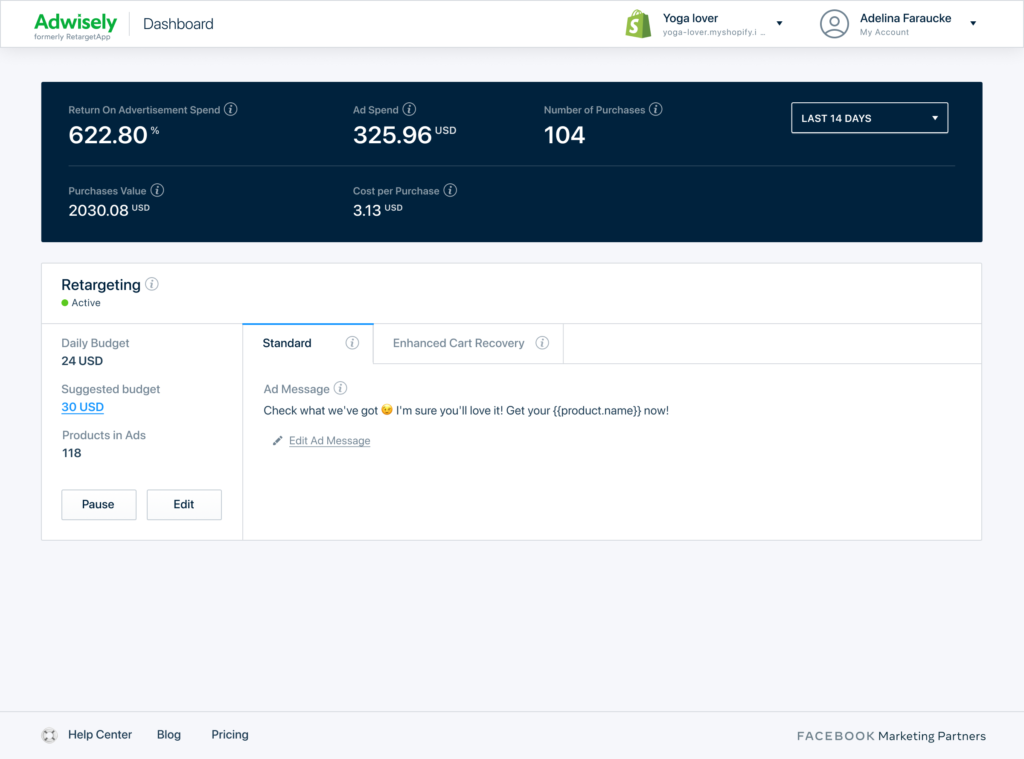 Are you ready to boost sales for your Shopify, WooCommerce, or BigCommerce store? Automate Facebook and Google ads with Adwisely. Install the app and create your ad campaign in under 10 minutes  — set the daily budget and review the ad text. The app will do the rest.
Begin your 14-day free trial to make sure that Adwisely is right for you.