All topics
How to set up Instagram Shopping for your Ecommerce store
You can do many things on Instagram: share photos and videos, stay in touch with your friends, and follow celebrities and brands. Since May 2020, you can also shop on this platform using Instagram Shopping. This feature helps businesses offer relevant products to potential audiences right inside the Instagram app. They can tag — add the link to — products in their Posts, Stories, and Reels. By tapping a tagged item, people can learn more about the product and even purchase it. It is an exciting opportunity for Ecommerce stores as 130 million Instagram users view tagged products each month.
In this article, we invite you to learn more about Instagram Shopping, see how your store can benefit from it, find out what it takes to set up and promote an IG Shop, and how to tag products on Instagram.
Make sure to check out other articles from our Instagram series:
7 ways how to use Instagram Reels to promote your Ecommerce store
How to publish Instagram Feed posts: a guide for Ecommerce store owners
How to publish Instagram Stories: a guide for Ecommerce store owners
Instagram Shopping and its benefits
What is Instagram Shopping?
First, let's see what Instagram Shopping actually is. It is a feature that helps Ecommerce businesses make their products available for sale on Instagram. Once the "Insta store" is set up, brands can tag products right in their posts, as well as display the whole catalog in the Shop that opens inside the Instagram app.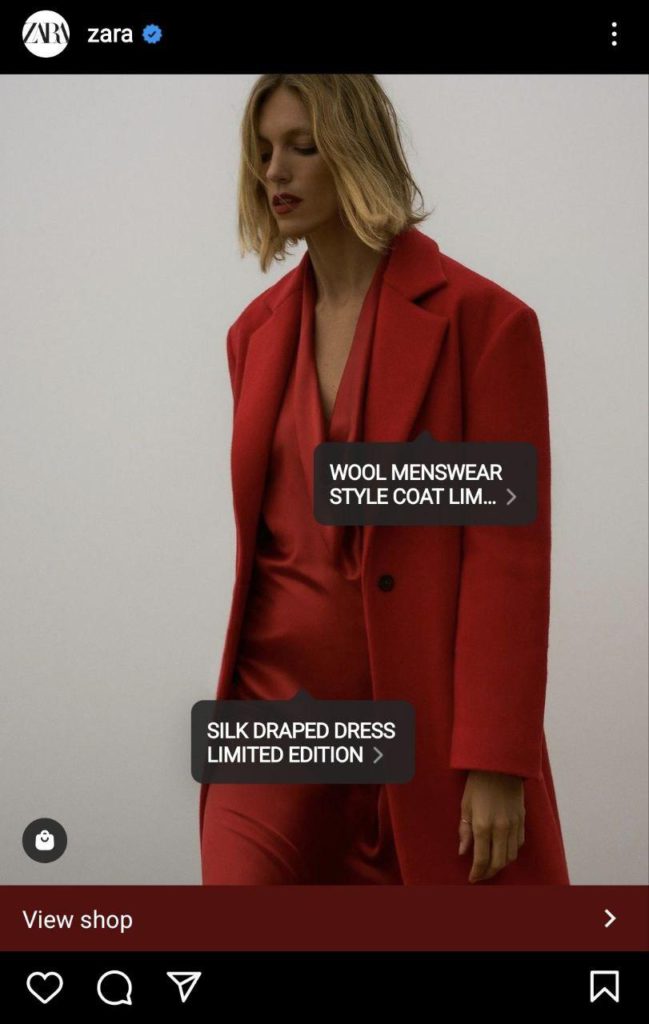 The benefits of Instagram Shopping
Now, let's discuss some of the reasons to open a shop for Ecommerce business on Instagram:
Shorten the path to checkout
Shopping tags help you add the products from your shop to your content on Instagram Posts, Stories, and Reels. By tapping the tagged product, users see the Product Detail Page that leads to checkout.
Showcase your inventory on Product Detail Pages
Instagram Shopping allows potential customers to view the details about each product on the Product Detail Page. These pages can feature photos, descriptions, prices, available sizes, and shipping conditions. People can share products, save them to Wishlist, or go directly to the website for checkout.
Create Collections to group by categories
Help your customers easily find all the products they may be interested in by creating Collections. These are lists of products grouped by different criteria, for example, outfits, purposes, exclusive offers, etc.
Reach out to people with buying intent
The Instagram Shopping tab — a section that features items from different stores — enables people interested in making a purchase to find relevant products easily. The best part is that such discoverability doesn't cost you a dime.
Adwisely isn't just a blog—we're a team of experts who can run efficient ads for your online store
Level up your ads
How to enable Instagram Shopping
Instagram Shopping requirements
Now let's talk about how to get approved for Instagram shopping. Here are some basic things you should know about getting. If you comply with the requirements listed below, you are likely to be approved for the feature.
Approved markets
First, check if your business is in the market approved for Instagram Shopping. Here is the full list of the countries where this feature is available: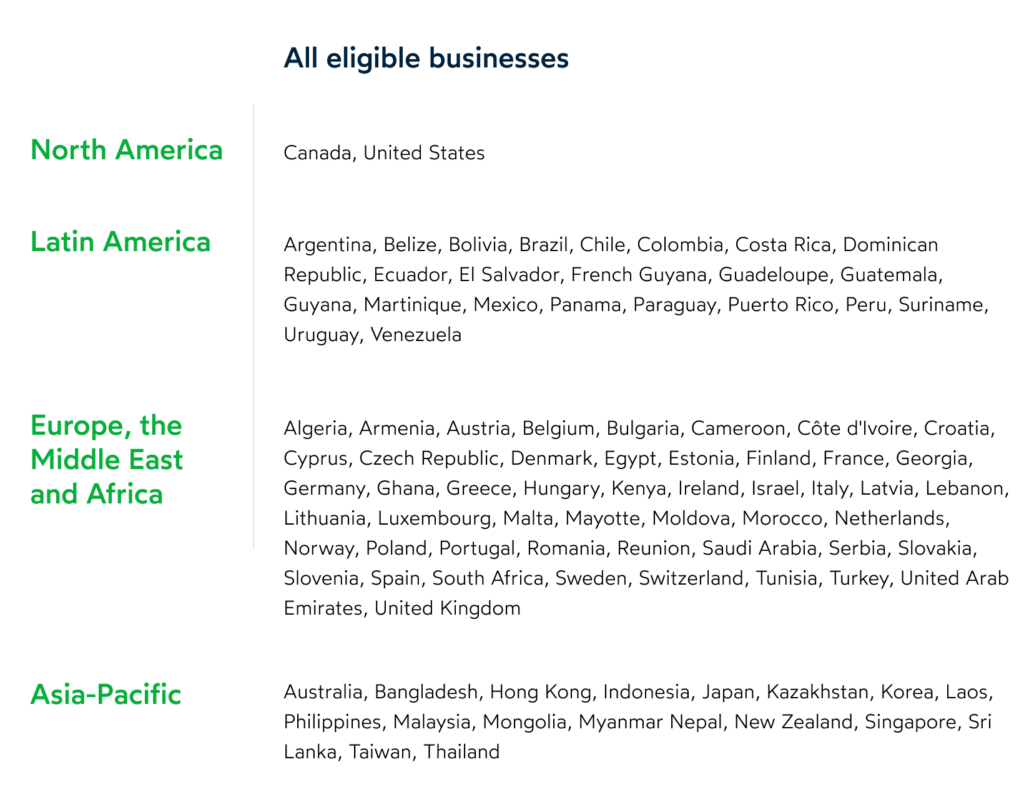 Eligible products
Make sure you offer products eligible for selling on Facebook and Instagram. You cannot sell such products as not real items, services, animals, and healthcare-related items. Besides, it is prohibited to feature before and after pictures and list items where the description and photos don't match.
Also, your business must comply with the Facebook Commerce Terms and Policies.
Domain name
You need to have your own domain name for your online store that corresponds or is at least similar to the name of your business. This website has to feature products you're going to list on Instagram Shop.
Facebook Page
You need to have a Facebook Page. Without it, you won't be able to set up an Instagram Shop. You will have to connect this page when setting up Instagram Shopping.
Latest version of the Instagram app
Update your Instagram app to its latest version to use the Shopping feature. If you are in the market approved for Instagram Shopping but don't see the feature in your app, find Instagram in App Store or Google Play and tap the Update button.
Business/Creator account
Make sure that you have a Business/Creator account by going to your Instagram profile and checking if you have the Insights button next to Edit profile.

Not only will a Business/Creator account enable you to create an Instagram Shop, but also you will be able to view the dashboard with your profile's analytics and run ads right from the app. Follow these steps to switch to a Business/Creator account:
Go to Settings in the Instagram app
Tap Account
Scroll all the way down and tap Switch to professional account (second from the bottom of the list).
Select your type of business. If you want to choose Shopping & retail, scroll down to the bottom of the list.
Tap Done
How to set up Instagram Shopping
1. Connect your Instagram profile to Facebook Page:
Go to your Instagram Profile
Tap Edit Profile
Tap Page
Then you will be able to Create a new Facebook Page or Connect an existing one. You will need to log in to Facebook
After this, you will be able to connect the Facebook Pages if you have an Admin role in it
2. Upload catalog to add products to Instagram shop:
If you haven't yet, create an account for your business, go to Commerce Manager by Meta
Select your Shop in the list or Create a new one. If you create a new one, you will need to provide the country that you ship to, your email, and the website domain name
Click Create a Catalog, select Ecommerce to be able to sell products online, then click Next
Now, you can either upload the product catalog manually or automatically import inventory from Shopify, BigCommerce, WooCommerce, or other Ecommerce platforms. If you decide to create a new catalog, type in its name in the corresponding field
Go back to the Commerce manager to choose your newly created catalog
Go to Items, select Add items → Add Manually → Next
Provide the product info such as photos (at least 500×500) and descriptions
Select Item Category
Use Create Variants to add different sizes and colors
Click Add Another Item to keep creating your catalog
When you're ready, click Finish
To import your catalog automatically, go to the Catalog tab in the Commerce manager and add a catalog from an Ecommerce platform:
From Commerce Manager, open the Catalog tab
Go to Data Sources
Click Add Items
Click Connect Ecommerce Platform
Follow the link to the Ecommerce platform to connect it with Facebook
3. Submit account for review
Go to Settings in your Instagram profile
Tap Sign Up for Instagram Shopping
Follow the prompts to submit your profile for review
You will be able to see the status of your application by checking Shopping in your Settings.
4. Finish the setup of your Instagram Shop
When you've uploaded your product catalog and got your account reviewed, follow these steps to finish the Instagram Shopping set up:
In your Insagram app, go to Profile Settings
Go to Business → Shopping
Select all the products you'd like to connect
Tap Done
How to add Shopify products to Instagram Catalog
Go to your Shopify admin
Click Facebook sales channel
Click Overview
Go to the Instagram Shopping section and click Set up to start
Connect Facebook account to the Facebook sales channel
Accept Terms and conditions
Click Review
The catalog should be reviewed within 24-48 hours.
How to make shoppable Instagram posts
Once you've set up your catalog on Instagram, you can publish shoppable posts. Instagram product tagging is pretty straightforward — just follow these steps:
Create a new post
Add caption and hashtags
Tap Tag Products
Tap the area on the photo where you want your content to appear
Start typing the product name exactly how it is listed in your catalog
Tap Done
Tap Share to publish your shoppable post
How to create Instagram Shopping ads
If you're looking for ways to promote your Instagram Shopping, then running ads is the most straightforward and efficient way to do it:
Go to Ads Manager
Select an objective that will help you meet your goals. You can choose Brand Awareness, Traffic, Engagement, Conversions, or Store traffic
Set your advertising budget for this campaign
Select Instagram as your placement
Select the audience you want to reach with your ads
In the Ad Creative section, choose the Shoppable post
Select the metrics you want to measure the performance of your Shopping ads, for example, Content Views, Adds to Cart, Purchases, Checkout Initiated, etc.
Submit the campaign for approval by Facebook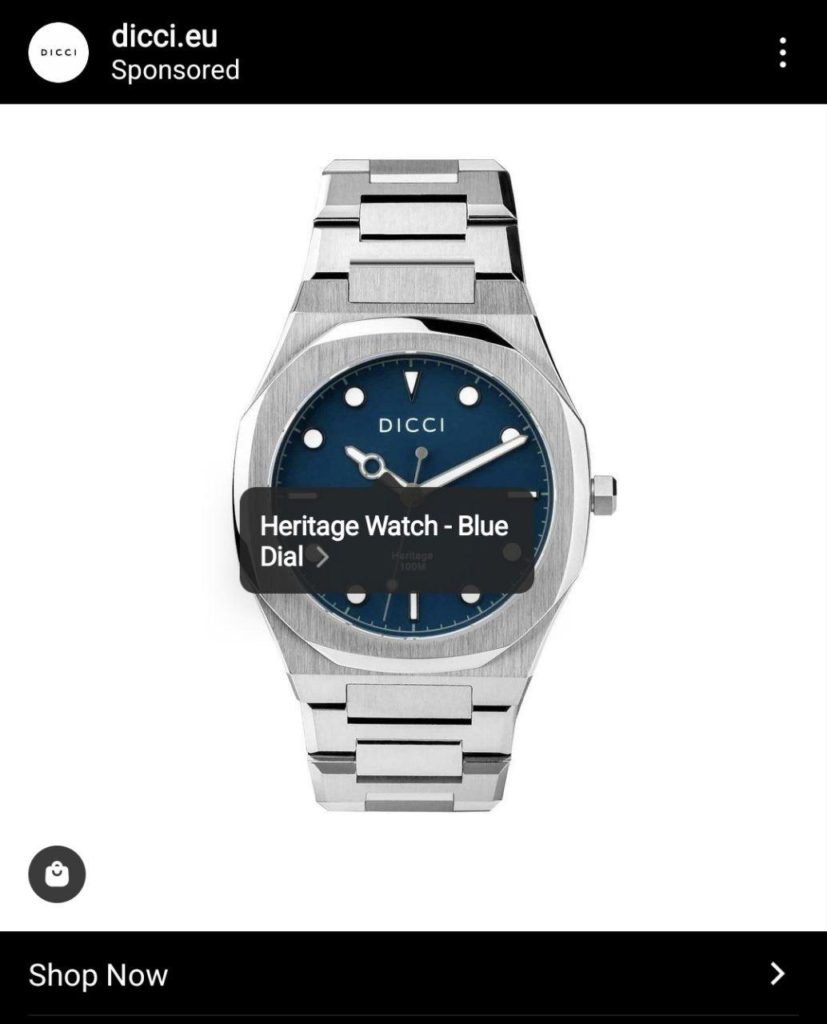 Conclusion
Instagram Shopping brings Ecommerce stores closer to their customers. This feature is a great way to showcase your business to more people, including those with a stronger buying intent. That is why brands must not miss this opportunity and set up their shop on Instagram to share products in an engaging and accessible way.