All topics
eCommerce Trends 2022 in Facebook and Google Advertising
2022 is here — cheers to a prosperous new year.
2021 was filled with many turbulent and exciting events in the eCommerce world. It was the year when iOS 14 impacted the way advertisers and ad platforms use data for targeting. It was one more year when BFCM and Holiday sales took place amidst the pandemic and with social distancing restrictions. Also, in 2021, Mark Zuckerberg introduced Metaverse to the public.
We cannot change the events that happened in 2021 and now influence online sales. However, we can prepare for the upcoming eCommerce trends. This article invites you to peep into the future. Let's look at expected tendencies in online sales and learn what you'll need to keep in mind when running Google and Facebook ads in 2022.
eCommerce trends in 2022
Let's kick off by checking the future eCom trends and what you can do to keep your business to stay trendy.
Video content
Video content is becoming one of the most prominent online shopping trends because it has more credibility than photos. For example, if an online shop features a short clip with a product overview, store visitors can see an item from different angles, watch other people use it, or maybe even hear opinions about it.
Here's why you should consider adding video shopping to your eCommerce marketing strategy:
Video on your website increases dwell time — the length of time a person spends looking at a webpage after they've clicked a link. It helps your website rank higher in search engines.
Video can boost conversion rate by 80%
Videos are more engaging and increase clickthrough rate (CTR)
Shoppable videos

The web store is not the only place where video can generate sales. Every social media supports this type of content, and the most popular platforms — Facebook, Instagram, TikTok, — enable publishers to add the "Shop Now" button right to the video. This is a great way to make customers' journeys faster and smoother.
Mobile shopping
Mobile eCommerce is not a new trend, but it will sure dominate, or rather, keep dominating online sales the next year. In 2021, mobile devices were projected to bring nearly 70% of website traffic worldwide, and its share is expected to grow in 2022.
Here's what you can do to ensure the high performance of your website on mobile devices:
Regularly test your customer's experience on your mobile: filters, search, checkout, etc.
Use Mobile-Friendly tools to test your mobile website loading speed
Check if you haven't made one of the typical errors on mobile
Consult our checklist with 15 points on optimizing your eCommerce site to offer customers a smooth experience and motivate them to place an order.
The mobile experience is more than just a website. Many customers prefer shopping right in eCommerce mobile apps instead of websites. As a result, more and more eCommerce stores create shopping apps for smartphones. In 2021, the revenue in such apps increased by 55% compared to the previous year. The number of such shopping apps — like the Nike or Shein mobile apps — is expected to grow in 2022.
However, what can you do if you don't have a budget to develop your own eCommerce app? There's one workaround that lets people access your store from the comfort of their home screens. Encourage your most loyal customers to open your web store in their Chrome browser for mobile and add your website to home screen. Thus, your users will be able to easily access your store on their phones without having to search for it in the browser. Besides, this way you won't have to check your web store and your app analytics separately.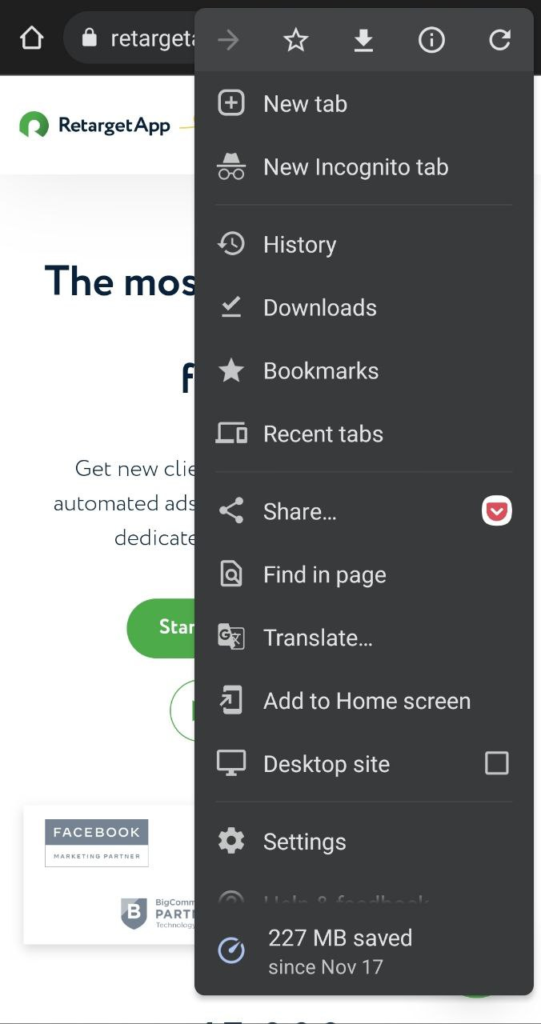 Voice search
Alexa, Google Assistant, and Siri are not just friendly companions that tell you about the weather. They help with shopping, too. It is expected that in 2022 the volume of eCommerce sales made through voice shopping will reach $40 Billion in US and UK alone.
This trend gives eCommerce store owners more selling opportunities, but it requires putting extra work into optimizing websites for voice shopping.
Here's what you can do to make sure voice assistants mention your products in search results:
Use long-tail keywords (three words and more) to let assistants find your web store. Use SEO tools to research such keywords. Also, you can use Google autocomplete feature to get the idea of which keywords people use for searching for products like yours.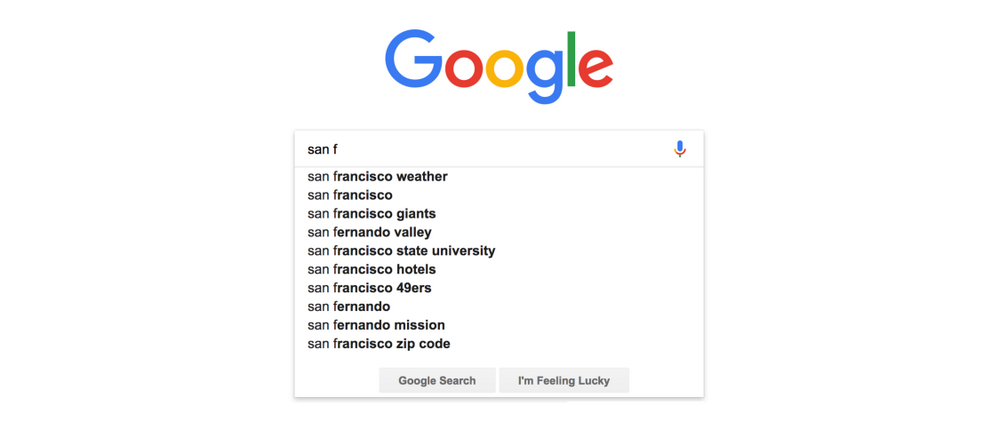 Target voice assistants questions. You already know the needs of your customers. Use this knowledge to create the list of questions your potential customer would ask, and then incorporate them into your content. For example, "How to bathe a cat?", "Where to find a Christmas costume for pets?" "What's the best post-workout supplement?" etc.
Make sure to visit the Answer the public website to get ideas for questions for your site.
Write simple texts for your descriptions. To let voice assistants easily read your website information, write your copy at about a 9th-grade level. You may want to use Hemingway text editor to create concise and to-the-point texts. It helps you remove redundant phrases and prompts sentences that are too difficult to process.
Adwisely isn't just a blog—we're a team of experts who can run efficient ads for your online store
Level up your ads
Facebook Ads trends and tendencies in 2022
eCommerce trends — check. Now, what does 2022 hold for eCommerce advertising? Let's take a look, starting with Facebook ads.
Facebook Ads cost
It is a universal law: if a product is in high demand, its price goes up. And since Facebook (now Meta) is one of the most effective marketing platforms, Facebook ads cost is likely to grow in 2022.
The competition between advertisers on Facebook is mounting. There are about 10 million active advertisers on the platform. Such a high number is one of the reasons behind the increasing ad spend. Advertisers spent about $50 billion on Facebook advertising in 2021, 32% more than the previous years, and the upward trend will persist in 2022, too.
Things can you do to optimize your Facebook ads for higher ROAS:
Are Facebook automated ads worth it?

Automated Facebook ads help advertisers get better results while investing less time and effort. For example, ads automated with Adwisely help eCommerce businesses get, on average, 600% ROAS from the ads they run on Facebook and Instagram.
However, Adwisely offers automation with a human touch: our ad specialists give advertisers advice on campaigns optimization to reach specific goals such as sales increase, decreasing cost per purchase (CPP) and cost per mile (CPM) on Facebook, etc.
The best Facebook ad placements in 2022
Facebook offers a variety of ad placements from the Desktop News Feed and Right Column to Instagram shopping ads. This begs the question: which placements to use to get the best results on this platform?
The data suggests that Facebook In-stream videos and Facebook News Feed offer the best Click-through rate (CTR). The In-stream videos CTR amounts to 0.33%, while the CTR of Facebook News Feed is 0.29%.
However, there's no single answer about where you should be placing your ads. It all comes down to your product, the demographic, interests of your audiences, and your objectives.
Request a demo to talk to one of the online ad specialists from Adwisely to discuss your needs and understand which ad placements will work best for you.
Sell on Facebook and Instagram Shops
Introduced at the beginning of the pandemic, Facebook and Instagram shops will keep gaining momentum in 2022. With this feature, you let your customers complete the full sale cycle from discovery to check out within one platform. As a result, Facebook and Instagram shops remove the frictions and drastically cut down the time spent on a purchase, which means less time for potential customers to change their minds.
Furthermore, if you have Facebook and Instagram shops, you can tag your products right in your posts. Not only will they help you boost awareness and keep interested people engaged, but also they will help you convert more customers. You can tag products in images, carousels, and videos.
Finally, after you publish a shoppable post on Instagram, it becomes available for ad campaigns, too. Choose Instagram Feed and/or Explore as your ad placement and select Use Existing Post as your creative.
Google Ads trends and tendencies in 2022
PPC automation
Processes automation and growth of programmatic advertising were some of the most prominent trends in 2021. The global process automation market has reached 74 billion dollars in 2021. Meanwhile, marketers spent $155 billion on programmatic advertising.
Based on this data, experts expect PPC automation to become one of the trends that will be prominent in 2022. It is projected that a growing number of eCommerce businesses will adopt solutions to automate pay-per-click campaigns. Even more brands will use such solutions to test ads, identify the best-performing creatives, and understand how to optimize their campaigns for higher ROAS.
For instance, Adwisely enables eCommerce businesses to automate the process of running ads on Google Search, YouTube, Gmail, and a network of trusted websites and get on average 300% ROAS.
Google Local Inventory Ads
Google Local Inventory Ads (LIA) are predicted to keep attracting more and more eCommerce advertisers in 2022. LIA target people who search for a specific product and display the items from the local stores.
Such ads are designed to improve the shopping experience by letting the customers view their products in a nearby store before buying them. This way, people can place buy from shops close to their homes or arrange a pickup in the store — and, therefore, help eCommerce stores with brick-and-mortar stores or warehouses.
Go to Google Ads Skillshop to learn more about LIA.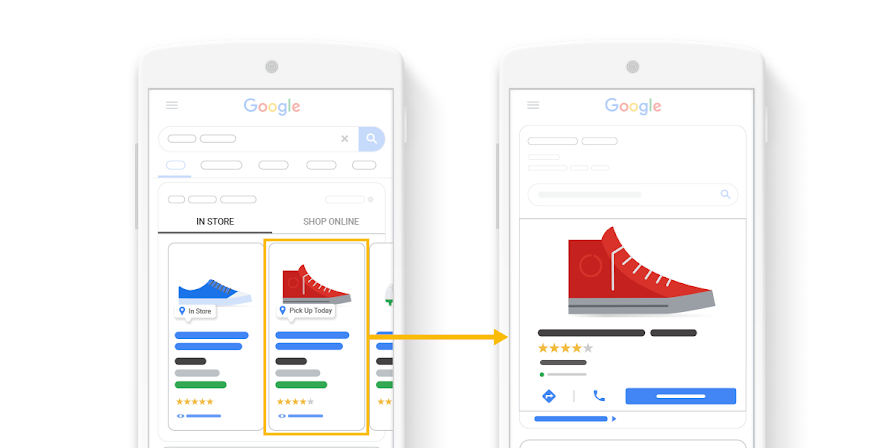 Keywords research
Every Google Ads specialist knows that keywords are crucial for Pay Per Click (PPC) campaigns. This leads to many companies targeting the same keywords, which significantly increases the cost of campaigns.
To stand out from the competition in 2022, you need to change your keywords research strategy. Talk to your customer-facing employees to better understand how your target audience describes their needs. Also, use call-tracking software to gather the data about the keywords your customers use.
Do your field research on Reddit and Quora to find the groups of people that could be potentially interested in your product and see how they talk. You can take one step further by joining the community and actively contributing to discussions. Thus, not only will you better understand your target audience and the way they search online, but you will also have an opportunity to occasionally mention your store or products when appropriate. However, you'll have to be very subtle, as once the community sees you contribute only for the promo, you may irreversibly lose credibility.
Conclusion
2022 is not expected to be a revolutionary year for eCommerce and digital ads. Many trends that emerged in 2020 and 2021 will continue to develop in the upcoming year. However, they will become more impactful, and eCommerce merchants will need to incorporate them to sustain and grow their business.