All topics
B2B online store hits soaring 2150% ROAS with Adwisely-powered ads
Fun Foods Canada increased their revenue by running high-ROAS Retargeting campaigns on Facebook with Adwisely.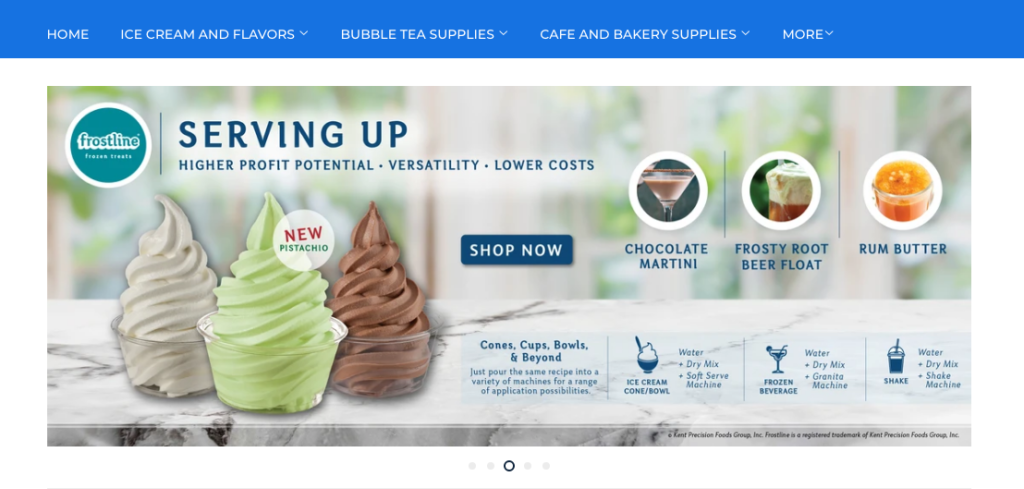 Fun Foods Canada

Fun Foods Canada is an online B2B store from Brampton, Ontario, that provides cafés and restaurants with supplies for delicious desserts. The store offers ice cream flavors, toppings, fruit mixes, bubble tea, and coffee shop supplies for cafés and bakeries, as well as commercial kitchen equipment and accessories. Fun Foods Canada provides free shipping for orders above 199 CAD not only to Canada and the neighboring USA, but also all over the world.
Fun Foods Canada's owners Sam and Shaun Haider also help other businesses grow. They created Fun Foods Central — a collection of valuable resources for dessert stores, smoothies, juice bars, restaurants, cafés, and other businesses. There, business owners can find digital marketing materials, restaurant business plans, store operations manuals, new menu ideas and so much more. All the materials are available to everyone on the Internet — no registration is required.
Challenge
The average order value for B2B is usually significantly higher than that of B2C, which makes the buying process more complicated. Oftentimes, it requires more decision-makers and lasts longer. Fun Foods Canada knew how easy it was to lose touch with online store visitors that didn't even become leads. That is why the business needed a way to prevent potentially interested people from going away after seeing the store product range.
Another challenge that the owners of Fun Foods Canada had was a lack of time for setting up and managing digital marketing. As a result, store owners couldn't properly monitor and optimize their online ad campaigns, so the ads weren't reaching their full potential. Fun Foods Canada needed a way to analyze their campaigns' results and get actionable tips on how to improve them.


Adwisely isn't just a blog—we're a team of experts who can run efficient ads for your online store
Level up your ads
Solution
Retargeting
To address the problem with potential partners leaving the store, Fun Foods Canada started running Retargeting ads on Facebook and Instagram powered by Adwisely. This enabled the store to increase sales by bringing the people back to the store to make a purchase. Retargeting campaigns targeted prospects that visited the store within the past 14 days. Also, Fun Foods Canada used the Enhanced Cart Recovery tactic to remind the store visitors about their abandoned cart for 28 days. The customer stops seeing the ad when the purchase is made.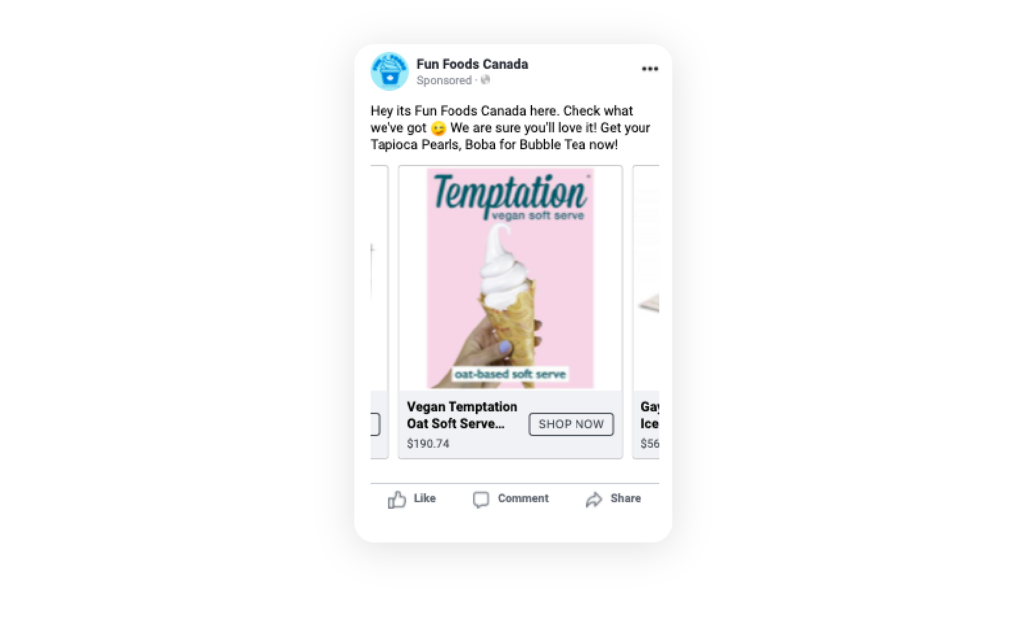 Dedicated ads manager
To ensure the best ad results, Fun Foods Canada teamed up with the Adwisely dedicated ads manager. This tandem resulted in consistently high ad performance. The Personal Ad manager helped detect ad-related issues and resolve them. For example, the Adwisely ads manager noticed a significant drop in the campaign performance due to the change of the Pixel Events Prioritization. The ads manager and the store owner adjusted the Meta Pixel settings during a short call – this tweak helped return the outstanding results of Adwisely-powered ads.
Results
It's been only 7 months since Fun Foods Canada started running ads with Adwisely, but the results have been phenomenal. The total ROAS of the Retargeting Ads has reached 2150%. The Adwisely-powered ads helped the business generate over $190,000 in revenue.
Within the past 3 months alone, the company has received 214 orders at $5.55 per ad click.
Your turn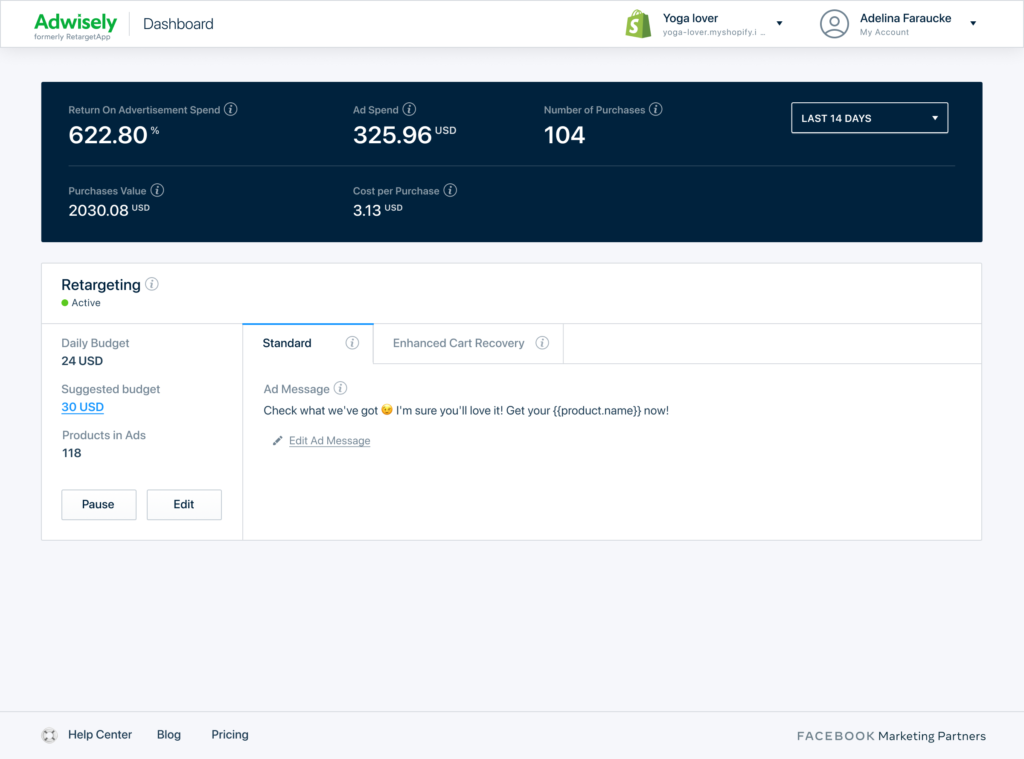 Are you ready to boost sales for your Shopify, WooCommerce, or BigCommerce store? Automate Facebook and Google ads with Adwisely. Install the app and create your ad campaign in under 10 minutes  — set the daily budget and review the ad text. The app will do the rest.
Begin your 14-day free trial to make sure that Adwisely is right for you.