All topics
Australian fabric boutique reaches 1400% ROAS and drives more sales of unique textile designs
Little Miss Threads has been working with the Adwisely team to increase sales and let more people know about the store's exclusive fabric designs through Retargeting and Prospecting ads.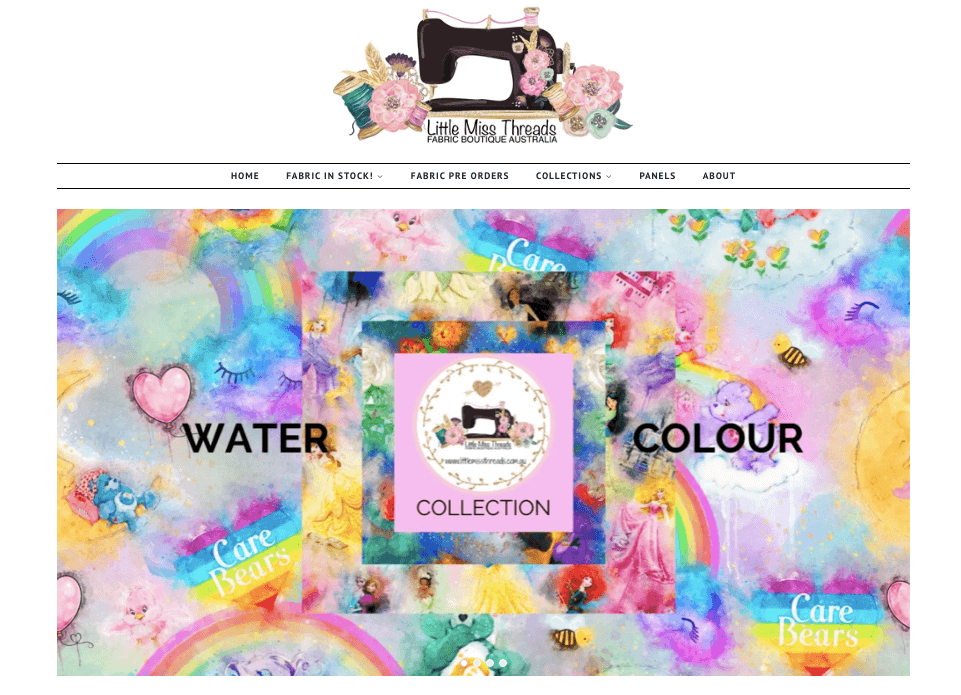 Little Miss Threads

Little Miss Threads is a fabric boutique from Queensland, Australia. The founder and the driving force behind the store is enthusiastic Mel Barnes who has an impressive career path. Back in the day, Mel lived in London and worked on designing websites for such internationally renowned TV shows as Big Brother and The Amazing Race. After getting home and trying herself in a housing lighting design business, Mel embarked on a new journey creating handmade children's clothing. That's how her brand Mini Mooches appeared. While designing the clothes, Mel saw a market gap — the lack of unconventional fabric — and turned it into an opportunity.
The fabrics at Little Miss Threads are a result of Mel's imagination, as well as the creations of other artists. Almost all the designs are available exclusively in this web store. The fabrics have truly resonated with the public: the store's Facebook page has gathered 7.1 thousand followers and the @littlemissthreads account on Instagram has over 3.5 thousand followers.
Challenge
Having started several businesses before, Mel knew that people did not come to the store and buy right away — it would take them some time to make up their minds. Mel needed to find a way to reengage store visitors in order not to lose touch with valuable prospects and help them make a purchase.
Another crucial thing for a newly started business was expanding the customer base. That is why Mel needed a way to reach out to people who shared a passion for designing clothes with her existing customers. This would help increase the store's revenue and enable Mel to invest more in fabric designs and develop her business.
People say that it takes a village to raise a child. Well, growing two businesses at the same time is just as hard. Coming up with designs, sewing, handling delivery, and running ads were all taking quite a lot of time and effort. The business owner could really use some assistance.


Adwisely isn't just a blog—we're a team of experts who can run efficient ads for your online store
Level up your ads
Solution
Retargeting
Adwisely-powered Retargeting campaign comes in handy to address the problem of people visiting the store without buying any product. These ads target web store visitors who viewed one or more products — including the visitors who added an item to cart but didn't purchase anything. The ads feature products that a person viewed and items similar to them. Such detailed personalization helps drive better results. The store visitors keep seeing such ads for 14 weeks unless they make a purchase.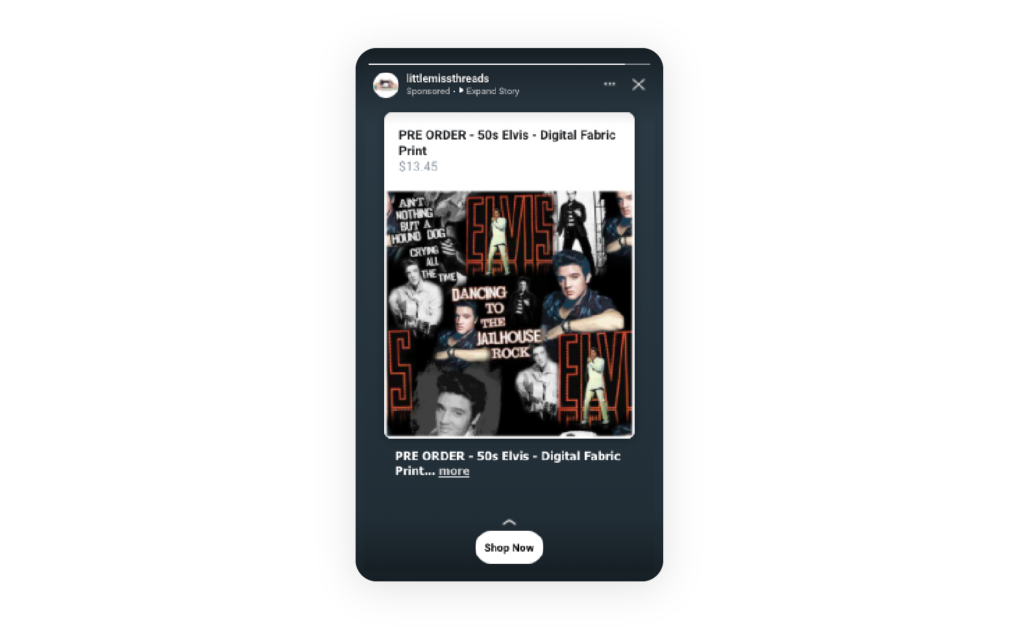 Prospecting
Prospecting campaigns run via Adwisely help Little Miss Threads bring more traffic to their web store. Such ads show products to people who have expressed interest in similar products or have things in common with the store's existing customers. With Prospecting ads, Mel boosts sales, grows brand awareness for Little Miss Threads, and increases the number of people she can later retarget.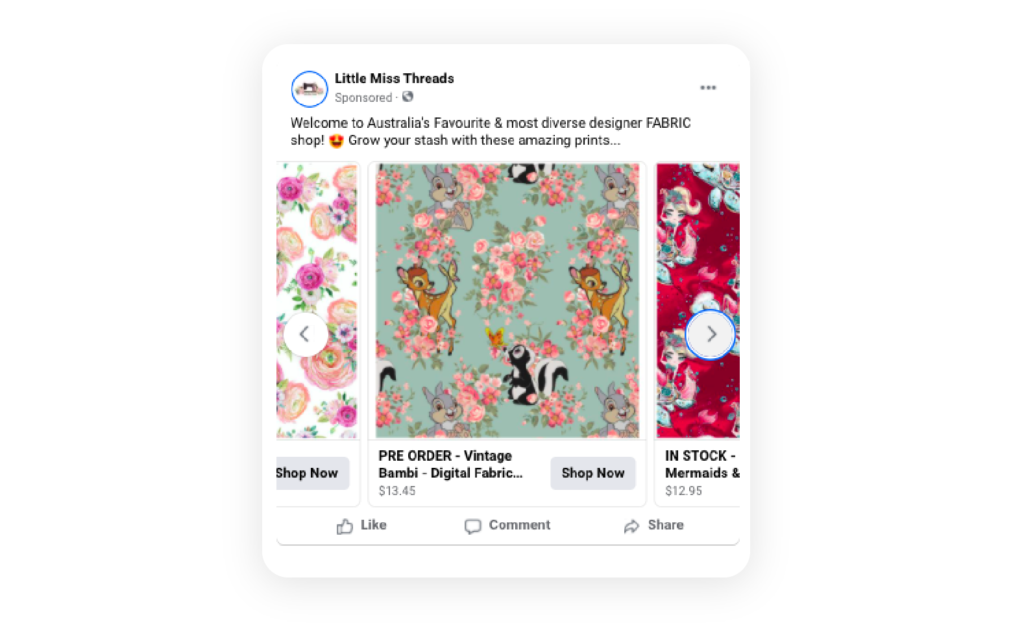 Customer support team
Mel has been working with the Customer support team to resolve all the ad-related issues. One of the largest problems that Mel handled together with the Adwisely support team was adapting to the changes brought by iOS 14 and its App Tracking Transparency framework. Our ad experts have helped Mel change the Meta Pixel to comply with the new rules of running ads fast and without loss in performance.
Results
In the past three months, the ads by Adwisely have generated the following results:
Average ROAS: 1310%
Cost per Click: $0.52
Cost per Purchase: $7.34.
Your turn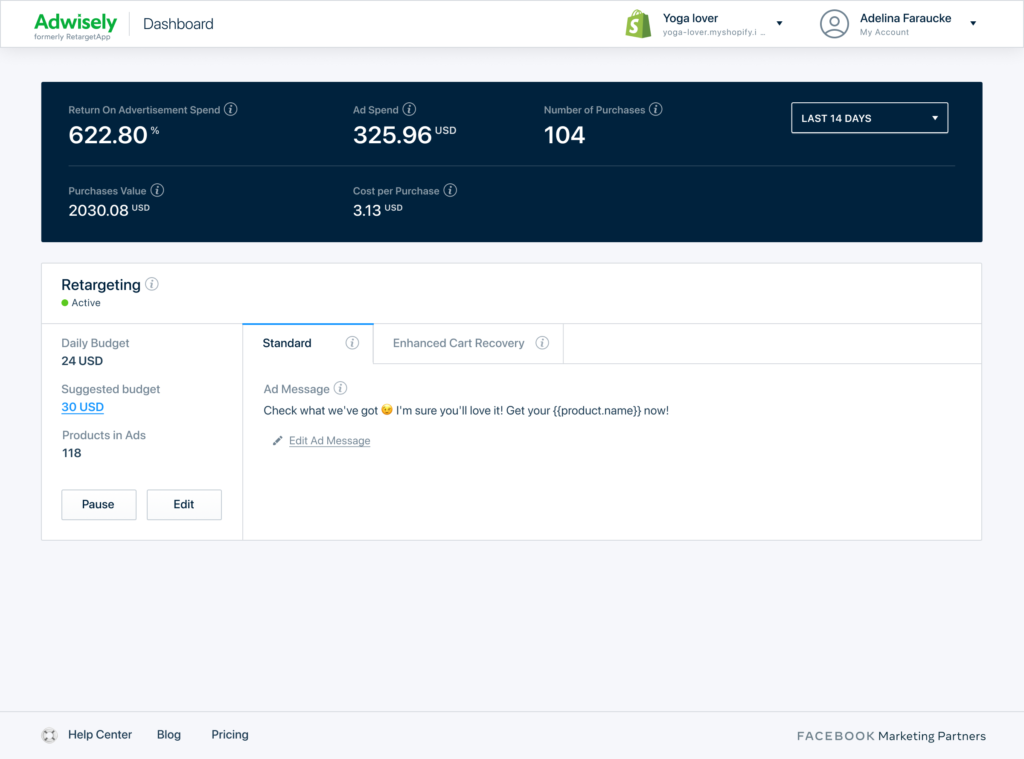 Are you ready to boost sales for your Shopify, WooCommerce, or BigCommerce store? Automate Facebook and Google ads with Adwisely. Install the app and create your ad campaign in under 10 minutes  — set the daily budget and review the ad text. The app will do the rest.
Begin your 14-day free trial to make sure that Adwisely is right for you.