All topics
Store of the month: Outlet Magic
Adwisely was built to help eCommerce store owners save time and money by fully automating Facebook and Google ads for them. Through the years, we were honoured to work with thousands of amazing online stores around the world. We thought it'd be great to tell you at least about some of them, so meet the store of the month 💚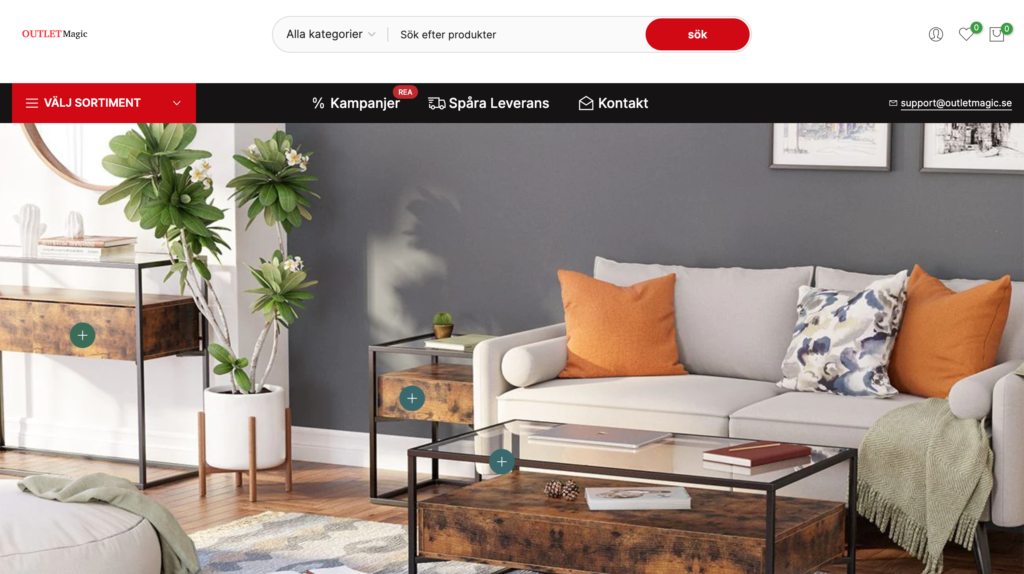 Outlet Magic
Platform: 🟢 Shopify
Primary product category: 🛋️ Furniture
Primary market: 🇸🇪 Sweden
Adwisely user since: 📅 July 2022
Outlet Magic is a furniture and accessories store powered by Shopify. It can help you add a touch of coziness to any room, be it a bedroom, bathroom, living room, or even an office. Outlet Magic won't settle for white & boring furniture – they offer darker, more unique shades for those who dare to try something new.
What makes them special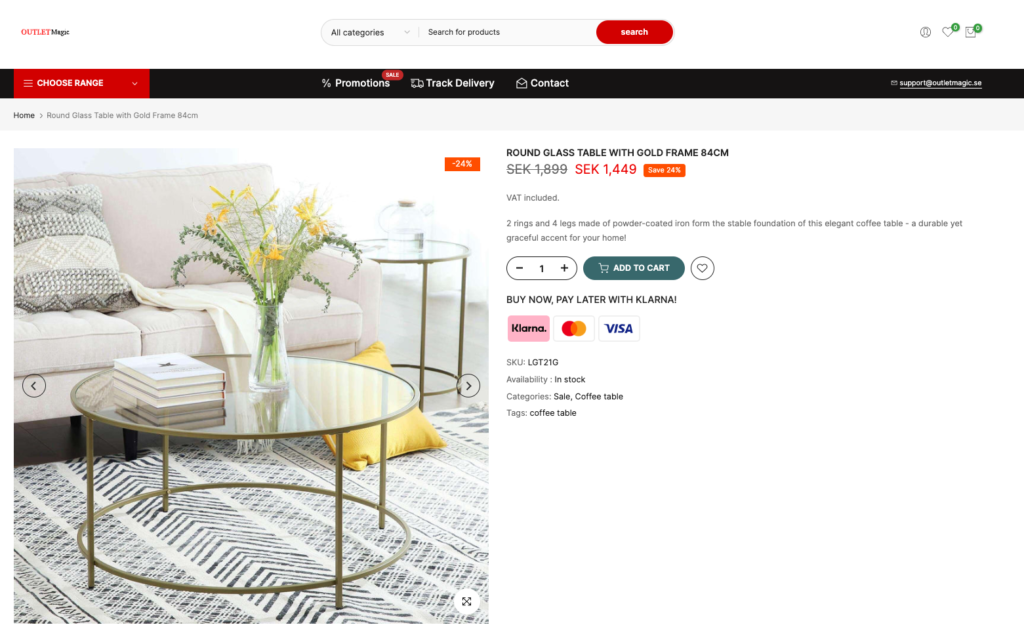 Designed for smaller living spaces, furniture from Outlet Magic is both minimalistic and elegant. The colors they offer will fit perfectly into any interior, while subtle gold, wood and iron elements add a touch of unique style.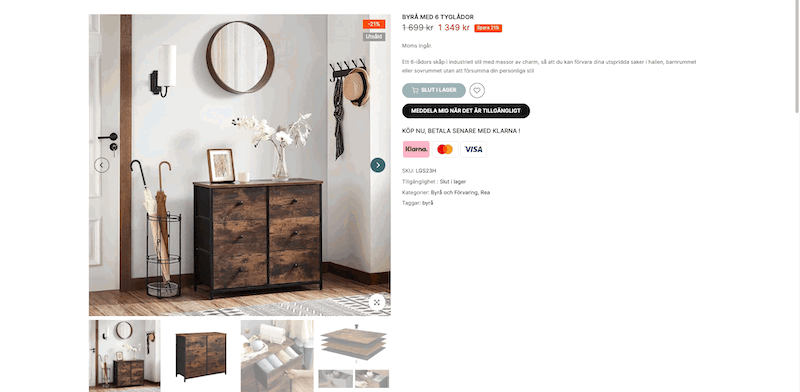 Each of Outlet Magic's product pages shows the dimensions of the product, its images in the interior and pictures with focus on detail – this makes shopping with them both extremely satisfying and free of unpleasant surprises.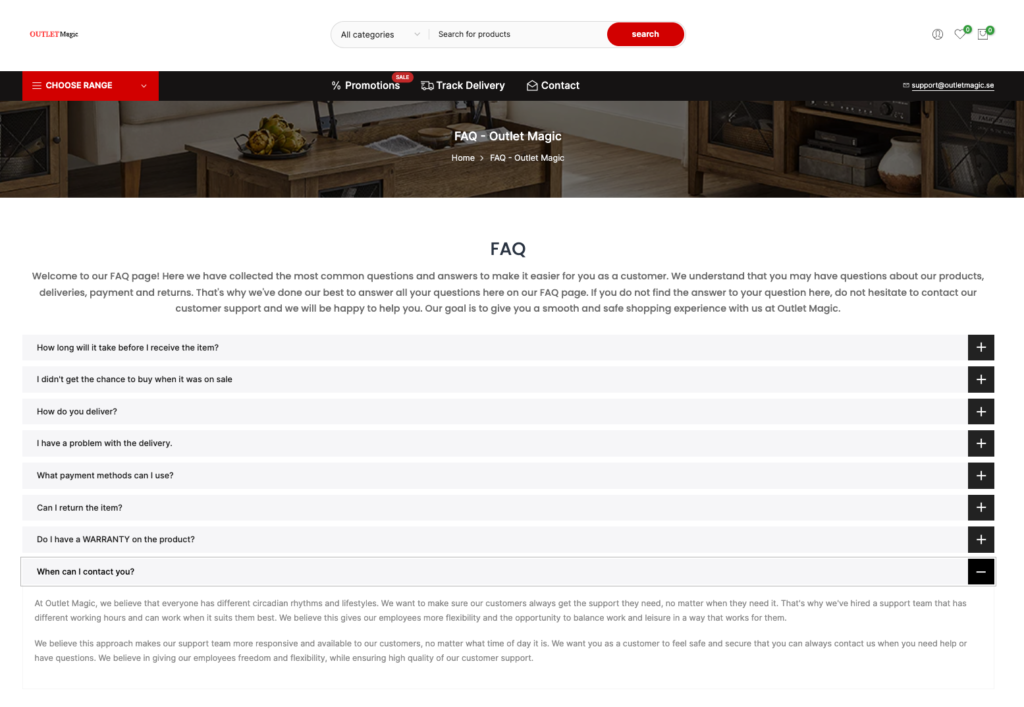 Outlet Magic goes above and beyond when it comes to providing excellent customer service – their support reps are available 24/7 to match the lifestyle and schedule of any of their customers.
What ads they run
First, they focused on attracting brand new visitors to their website with the help of Prospecting ads. Ads showing their best-selling products and a nice 10% discount code for the first purchase were shown to people who shared interests with their current customer base.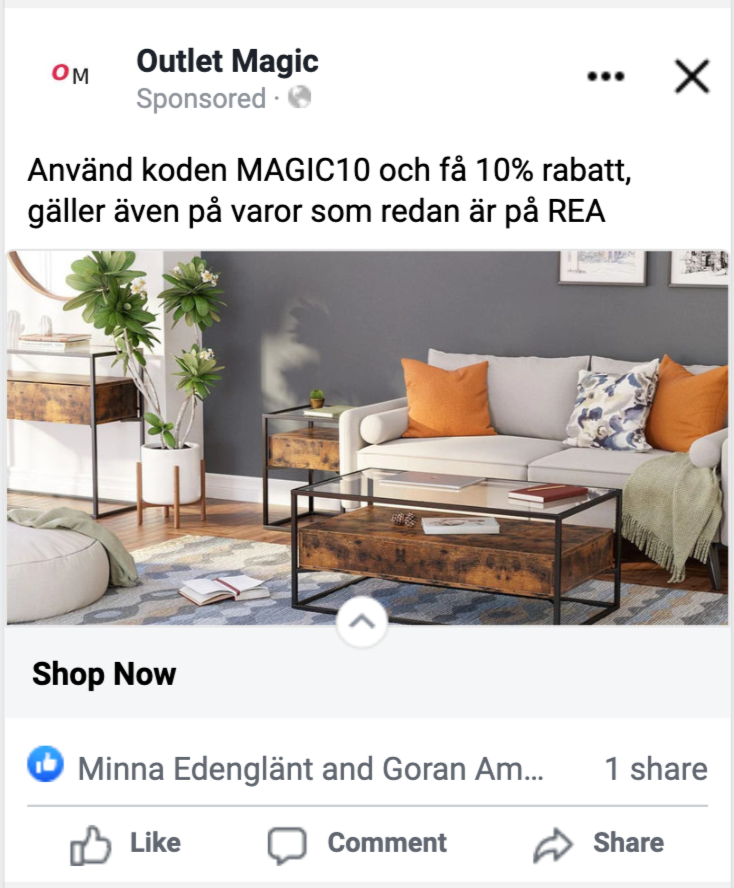 These ads helped Outlet Magic reach out to 13k+ potential customers and get them to discover a selection of great furniture for small homes.
To re-engage "window shoppers" and turn them into customers, Outlet Magic created a Retargeting campaign, too

To further personalize the ads, Outlet Magic chose to include a dynamic tag into the ad text. Dynamic tags are placeholders that display the name or price of the product featured in the ad.
What they love about Adwisely
Adwisely is happy to provide consistently good ROI to Outlet Magic. We are confident that together we can work miracles and help more people discover and fall in love with their dark & stylish furniture.
Here's what the Outlet Magic owner recently said about Adwisely:
Read the full review here

Next up – Your store?
Want to be featured as out next Store of the Month? Get started with Adwisely today!
Install the app and create your ad campaign in just a few clicks. Set the daily budget and review the ad text – the app will do the rest.
Contact Support to learn which of Adwisely solutions is right for your business.